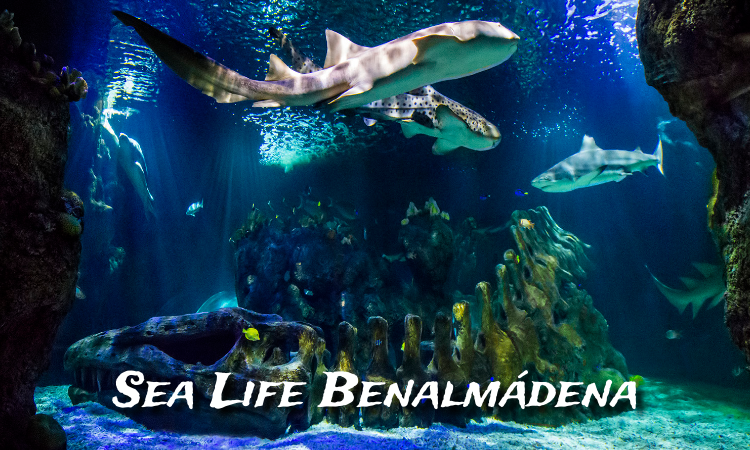 Dive into an amazing incredible underwater world by visiting the Sea Life Aquarium in Benalmadena Marina. You'll be closer than ever to fascinating sea creatures and marine life such as sharks, sea turtles, stingrays, octopuses and an array of colourful tropical fish.
Ready to step into a world of slimy scales, tentacles and razor-sharp teeth?
Sea Life aquarium offers a wide selection of underwater environments for its inhabitants, each one with its particular characteristics. The following is a brief summary of what you'll find when you visit the creatures that live in each one of these dedicated areas.
Rays Island – Here you'll have the opportunity to feed stingrays (this activity has an extra charge) or try and find the undulate rays buried in the shells lying on the bottom of the tank; it'll be difficult as they are camouflage experts!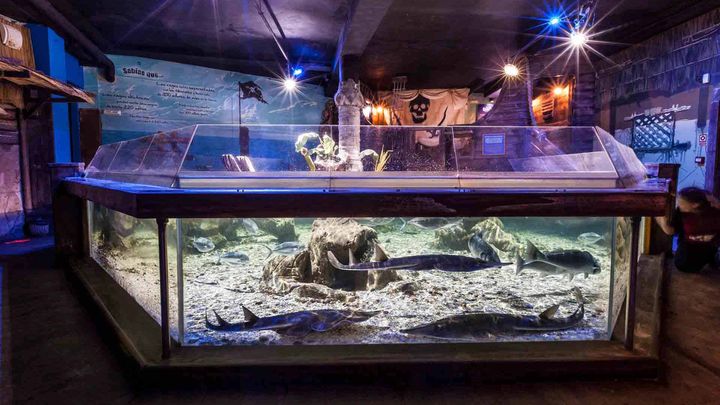 Nursery – In Sea Life's special nursery you'll get the chance to see baby sharks o rays.
Interactive Zone – Get your hands wet! Discover what it feels like to touch a starfish, a hermit crab or other amazing sea creatures.

Kingdom of the Seahorse – ¿Did you know that seahorses are greedy little creatures and eat 3 times a day? If you visit this part of the aquarium at 3:30pm the Sealife staff will explain lots of fascinating facts about these tiny creatures.
Jurassic Tunnel – This is one of the most spectacular areas of the aquarium where you'll be able to see black-tipped reef sharks, Yellow, a 100kg green sea turtle and many other colourful species who live in this impressive tank. If you visit at 12:30pm on Tuesday, Thursday, Saturday and Sunday, you'll be able to see how the aquarium staff feed the sharks. Did you know they eat mussels, shrimps and even garlic, a natural antibiotic?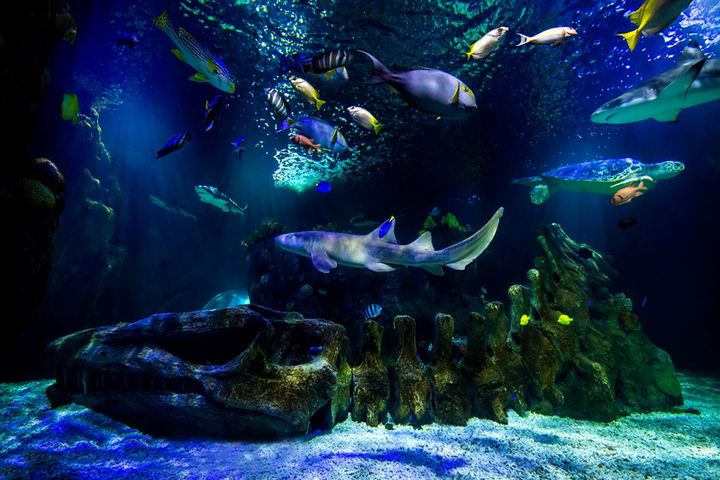 Amazon – Visiting this area you'll learn about the wonders of the Amazon rain forest and its multi-coloured species including the Red Bellied Piranha and two species of the Poison Dart Frog which were bred in the aquarium.
The Reef – If you've got kids, they are going to love this part of the aquarium. In the coral reef, they'll get to meet Nemo and Dori! Did you know that Clownfish are all born as males?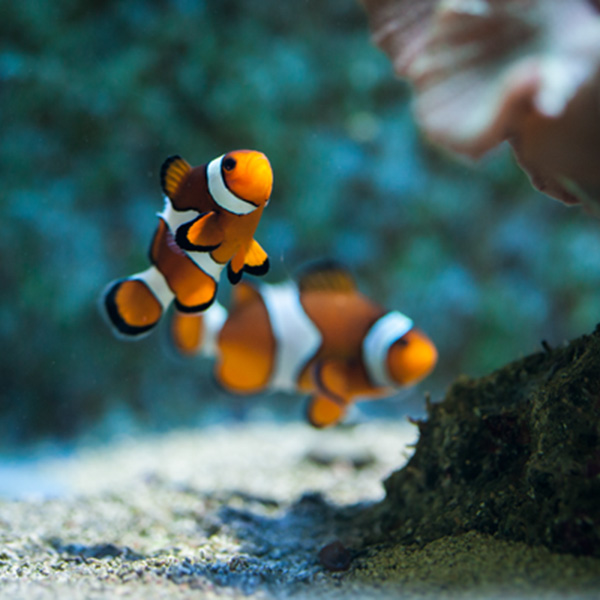 Otter's Oasis – Here you'll get to meet Oscar and Maya, two Asian Otters. You'll learn that they have a varied diet consisting of meat, fish and even peanuts! (They are fed every day at 11:00am, 1:00pm and 3:00pm).
If all this isn't enough, Sea Life also has tanks with Starfish, Octopuses and Jellyfish!
Opening Times
Sea Life is open daily from Monday to Sunday from 12:00pm to 7:30pm (last pass). The aquarium closes at 8:00pm.
Closed on the 25th December.
Prices
If you're staying at Sunset Beach Club you can buy tickets at the Leisure Desk located on the 6th floor of the hotel. You can also buy tickets online through the Sea Life website for just €12 per person (The usual price is €16 for adults and €13.50 for children).
Are you planning on visiting Benalmadena and are looking for a hotel? Look no further. At Sunset Beach Club Hotel we've got comfortable apartment-style accommodation and excellent facilities for a fantastic family holiday. You can see more information and check availability at www.sunsetbeachclub.com.