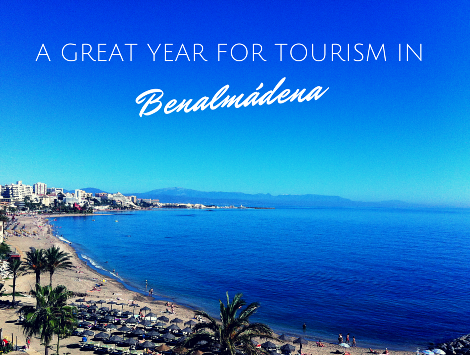 The Mayor of Benalmádena, Paloma García Gálvez, has recently returned from a visit to the World Travel Market in London where she pointed out the strength of our town as a tourist destination, especially in international markets. 
The figures don't lie and Benalmadena can proudly boast a notable increase in the number of foreign visitors who choose its fabulous attractions for their holidays. The year-to-date figures (January to September) show that almost 51,000 more foreign travellers visited the town than in the same period last year; an increase of almost 24 %. It's worth pointing out that more than 40% of these foreign visitors who travel to Benalmadena every year are British. 
Benalmadena has welcomed a grand total of 454,479 travellers this year (from January to September), 65,890 more than in 2013 and an increase of 16.94 %.
This rise in visitor numbers can be mainly attributed to the international market which, as mentioned above, has risen by 50,969 tourists in respect to last year; that's an increase of 23.87 %. The national market has also experienced a notable increase in visitors compared to last year; a rise of 8.51 %!
The mayor also explained that the actual time spent in Benalmadena by visitors has also increased this year by 8.82 %.
Local hotels have managed to clock up more than 2,3 million room nights, reaching an average occupancy rate of 67.35 % (January to September). This impressive figure places Benalmadena at the top of the Western Costa del Sol rankings, only surpassed by Torremolinos and ahead of other important cities, including Marbella, Fuengirola and Málaga.
So, if you're one of those 454,479 travellers who have visited Benalmadena this year, thank you for contributing to the growth of our tourism industry!
And if you stayed here at Sunset Beach Club… Double Thank you!!!! 🙂