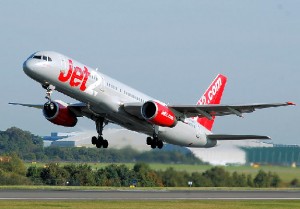 Good news for all our Scottish guests: Jet 2 airways have just announced that they will be introducing new direct flights between Malaga and Edinburgh as from the 2nd April 2011.
Initially there will be two weekly flights, one on Wednesday and one on Saturday. I've just had a look on their website and they are advertising one way flights from 29.99 pounds including taxes J
This will actually be the 5th route connecting Málaga and the UK as the low cost airline already has regular flights to Leeds, Manchester, Newcastle and Blackpool.
Great news for Málaga and the Costa del Sol as it means that we can welcome more tourists from Scotland as well as allowing locals to jump on a direct flight to visit the beautiful city of Edinburgh!