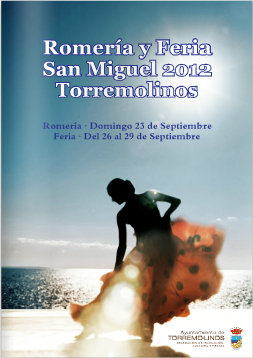 Next week sees the start of Torremolino's yearly festivities with the 'Feria de San Miguel'. The Town Hall has once again prepared a full and varied programme of events and activities aimed at all age groups. Young children, teenagersm adults and pensioners are all catered for during the 'Feria'.
Officially the fair starts on Wednesday the 26th September and ends on Sunday the 30th September; however, the celebrations start on Sunday the 23rd September with the traditional 'Romería de San Miguel'.
Here's a link to the official programme for the Torremolinos Fair. As it's pretty detailed, we've put together a list of 11 of the most interesting events and activities taking place during the 'Feria'… here goes:
1)      Classic cars concentration in the Plaza Blas Infante on Saturday 22nd September at 9:30 am.
2)      Romeria de San Miguel at 10 am on Sunday 23rd September. 69 Carts and carriages will take place in this traditional procession which will start at the Los Palacios Urbanisation and finish up at the 'Pinar de los Manantiales' area of Torremolinos. Continue Reading →