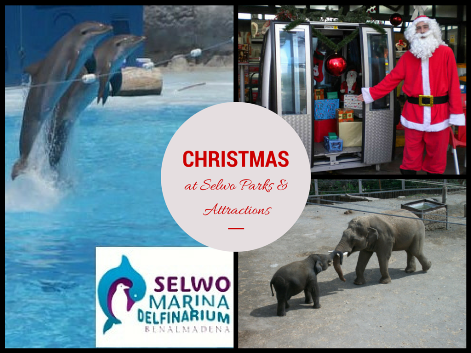 All three of Selwo's Costa del Sol parks and attractions (Selwo Marina, Selwo Aventura and the Benalmádena Cable Car) have put together a magical events and entertainment programme for this Christmas.
Until the 6th January, each of the parks and attractions will offer themed events, magical characters and exhibitions for kids.
Apparently, all children (aged 3 to 9 years) who visit any of the 3 parks over the Christmas period will receive a special gift: A kid's season ticket which grants them unlimited free access to all the Selwo parks during 2015. So what's the catch? Well, they need to be accompanied by an adult paying the full entrance price.
Here's a quick summary of the surprises you can expect at each of the parks over Christmas: Continue Reading →