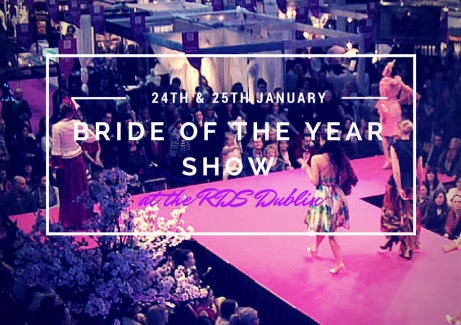 This year the Bride of the Year Show, Ireland's largest and longest established Wedding Show, is going to be bigger and better than ever!
More than 200 leading wedding exhibitors (including Sunset Beach Club) offering everything you might need for the perfect wedding. The beauty of this type of show is that you get to meet wedding specialists face-to-face and receive the best advice free ff charge. In just a few hours you can book everything you need for your big day!
Another great advantage of attending this show is that many exhibitors offer special discounts and offers for booking directly at the show. Think about it… you'll be saving time and money!
If you're planning a destination wedding, things can get a little complicated and stressful if you plan to go-it alone. That's were the important figure of the wedding planner comes in.
For those of you thinking about getting married in Spain, our highly experienced wedding planners will be at the show to answer all your questions and queries. Just head on over to the Sunset Beach Club stand (nºF4) and speak to Kerry or Melissa who will be on hand to give you information about our venues, churches, the paperwork required to get married in Spain, menu selection, choosing a photographer… everything you need for the perfect Spanish wedding.
Here are a couple more reasons to visit the Bride of the Year Show:
The dazzling bridal catwalk shows where you'll see the latest wedding dresses and men's formal wear. There are two daily shows, at 12:30pm and 3:30pm.
There are great prizes to be won, including a fantastic Honeymoon to Cancun! (We're also giving away a 3 night romantic break at Sunset Beach Club!)
Show Information
The Bride of the Year Show takes place at the RDS Main Hall in Dublin.
Dates: Saturday 24th January & Sunday 25th January 2015.
Opening Times: 11:00am to 5:00pm
Admission: €12