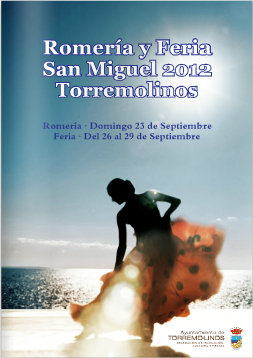 Next week sees the start of Torremolino's yearly festivities with the 'Feria de San Miguel'. The Town Hall has once again prepared a full and varied programme of events and activities aimed at all age groups. Young children, teenagersm adults and pensioners are all catered for during the 'Feria'.
Officially the fair starts on Wednesday the 26th September and ends on Sunday the 30th September; however, the celebrations start on Sunday the 23rd September with the traditional 'Romería de San Miguel'.
Here's a link to the official programme for the Torremolinos Fair. As it's pretty detailed, we've put together a list of 11 of the most interesting events and activities taking place during the 'Feria'… here goes:
1)      Classic cars concentration in the Plaza Blas Infante on Saturday 22nd September at 9:30 am.
2)      Romeria de San Miguel at 10 am on Sunday 23rd September. 69 Carts and carriages will take place in this traditional procession which will start at the Los Palacios Urbanisation and finish up at the 'Pinar de los Manantiales' area of Torremolinos.
3)      Mass in honour of San Miguel Arcángel in the San Miguel chapel at 5pm on the 23rd September.
4)       Its free 'Callos' and 'Paella' as from 1:30pm (26th September) in the Plaza de Andalucía and Plaza Río Aguasvivas. Great opportunity to try these typical Spanish dishes.
5)      At 8:15pm on the 26th September there will be a parade of street performers which will start at Plaza San Miguel and end in the fair ground.
6)      At 10:00pm on the same day, the mayor will officially open the officially switching on the fair lights at the main Fair Ground.
7)      From 2pm to 4pm of the 27th September you can watch the traditional 'Rociero' Choirs sing in the centre of town.
8)      Concert in the 'Principe de Asturias' Auditorium: S.U.R and 12,13 Reggae Band
9)      At 7pm on Saturday 29th September there is a Procession through the streets of Torremolinos by the Municipal Band and the Spanish Foreign Legion Band.
10)  All attractions and fair rides on Sunday 30th September are reduced to €1.50 for Childrens Day.
11)  Bullfighting in the Torremolinos bullring: Your chance to see top matadors in action!
So there you have it, a full and comprehensive entertainment programme for next weeks Torremolinos Fair (Feria de San Miguel) Are you planning on going? Let us know how you get on by commenting below 🙂