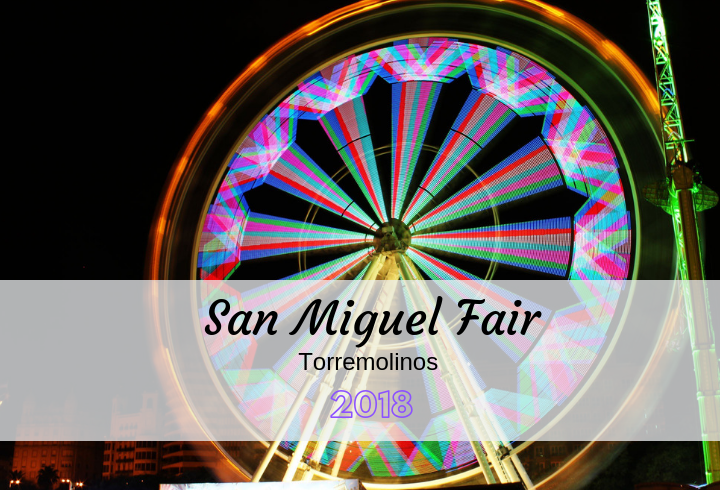 This weekend, our neighbours in Torremolinos celebrate their local festivities in honour of their patron. The 'Feria de San Miguel' is the biggest event of the year and offers 4 days (from 26th to 29th September) of fun and entertainment to all who visit the town.
There's lots going on over the course of these 4 days and below we've put together 4 reasons why we think you should visit the Torremolinos fair this weekend. It's a great opportunity to experience true Spanish culture and have a blast whilst you're at it! 🙂
1) Taste delicious local foods and enjoy typical drinks!
During the 'Feria de Día' (Day fair) all the local bars and restaurants in and around the main squares in the centre of town (Plaza de La Nogalera, Plaza Costa del Sol, Plaza de la Unión Europea, Plaza San Miguel) will be offering fantastic tapas and a superb selction of the typical wines served during the feria. It gets busy so make sure you get there early to find a space to sit and enjoy the atmosphere.
2) Enjoy some true local culture
There are plenty of cultural activities and events throughout the weekend… here are a few you might enjoy:
Procession with a live marching band: Saturday 29th September at 7:00pm is the official procession which leaves from the 'San Miguel' square.
Flamenco music and dancing during the 'Day fair' which takes place in the centre of town everyday. A great opportunity to try and learn a few flamenco moves! 🙂
3) Lots of fun for the Kids
Every day there are shows, theatre and activities for the little ones. The place to go is the special Kid's 'Caseta' set up at the main fair ground. The only downside is that some of these shows start late (10pm) but hey, you're on holiday! 😉
What's a 'Feria' without all the fun rides? From around 6pm every day, all the rides will be open at the main fair ground; however, we recommend you wait until Sunday 30th September as this is officially 'Children's Day' and all the rides are available at half price.
4) Live music and concerts
Every evening the 'Principe de Asturias' Auditorium will host live music and concerts. There will be a bit of everything, Pop, Rock, Flamenco… This years featured artists are Dorian, Siempre Así, Baron Rojo and El Canijo de Jerez.
If you fancy doing something different this weekend and would like to experience some true Spanish culture, we highly recommend you jump on the bus and head into Torremolinos for their 'San Miguel' Fair. You'll have a brilliant time!
For more information about the fair, please ask Susanna or Mari Carmen at the Sunset Beach Club leisure desk, otherwise click here for music and event info.