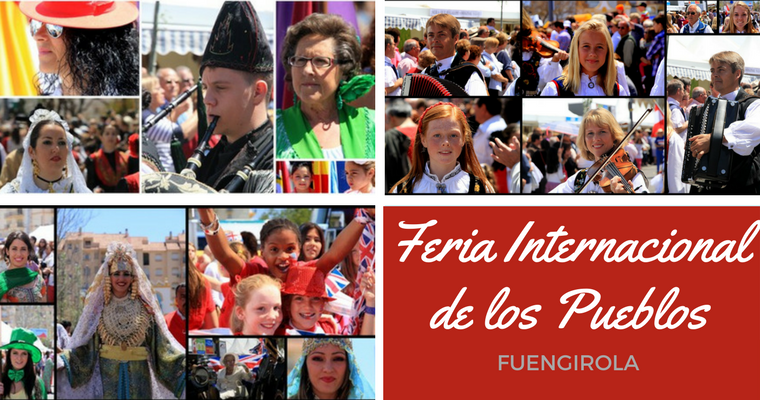 From Friday 27th April to Tuesday 1st May 2018, Fuengirola celebrates one of the most important events in its calendar: The "Feria Internacional de los Pueblos" (International People's Fair).
This unique fair has grown to become a reference at local, regional and even international level. For 5 days, the Fuengirola fairground will be home to a fun and multicultural event for all the family.
In previous editions, this same event managed to attract over 1 million visitors! The town hall hopes to equal this impressive figure this year, thereby serving as a perfect stage to promote the virtues of Fuengirola and its multicultural population.
The fair will open to the public from 1:00 pm to 4:00 am each day – plenty of time for visitors to make their way around all the 'casetas' (stands) representing the countries taking part in the event. Each 'caseta' will be colourfully decorated with flags and other traditional items from each country. You'll come across natives dressed in typical costumes, lots of music and dancing and you'll also have the chance to purchase products and delicious food from each country.
There will be more than 30 countries and regions taking part in this year's fair and each will have their own stands: You can see the full list of participants in the plan at the bottom of this post. This year Puerto Rico joins the celebrations with a stand for the first time as well as South Africa and Ukraine; some tasty dishes are guaranteed!!!
Make sure you don't miss the traditional street parade which will take place on Saturday 28th April at 11:30 am. The parade starts off from the Plaza de España and will make it's way through the streets of Fuengirola until it reaches the Palacio de la Paz and crosses the fairground. All the countries exhibiting at the fair will be taking part; it promises to be a fun spectacle full of colour, music and dancing 🙂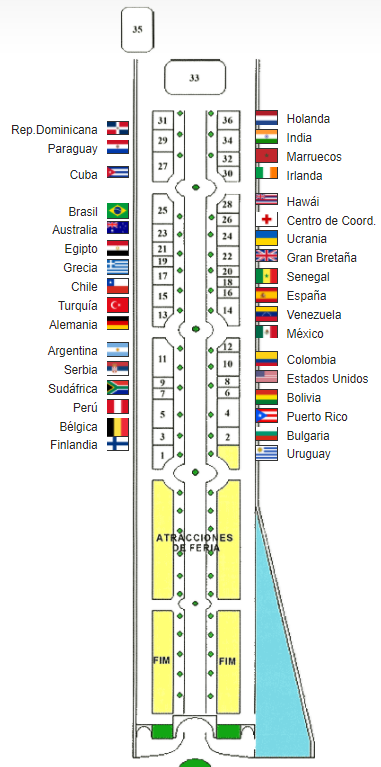 Guests staying at Sunset Beach Club can jump on the nº120 bus which stops in front of the hotel and will take you to the centre of Fuengirola. 🙂