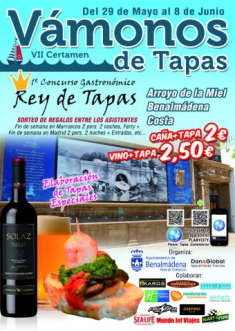 Arroyo de la Miel and Benalmadena Costa are getting ready to celebrate the 7th edition of their annual Tapas Route (Ruta de la Tapa), a gastronomic event which helps promote the town's culinary culture as well as its establishments. 
The route takes place from the 29th May to the 8th June and will have 40 participating bars and restaurants offering mouth-watering tapas for just 2.5€, drink included!
To give you an idea of the delicious treats awaiting all who visit the Tapas Route, we've attached a photo of Baboo Restaurant's proposal and entry for the event… Baby beans and smoked black pudding on toast. For just 2€ you can enjoy this 'tapa' and an ice cold beer or, for and extra 50 cents, a glass of red Solaz wine.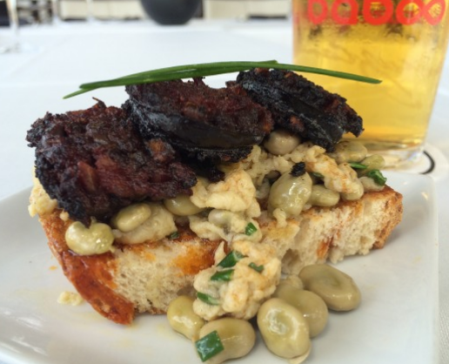 New this year is the 'Rey de Tapas' (King of Tapas) competition which will reward the two best restaurants with cash prizes. Visitors with also be able to access information about the Tapas Route and participating establishments through a new mobile app called 'Vámonos de Tapas'. (note: we are not sure if this app will be available in English).
All visitors and clients who take part in the Tapas Route and visit participating bars and restaurants will have a chance to win fantastic prizes in the raffle to be held at the end of the 10 day event. All you have to do is get your special 'passport' stamped every time you order a tapa. (Passports are available in participating restaurants and bars)
Who fancies some tapas?