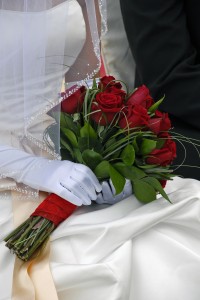 Weddings Galore!
The guys that look after weddings and banquets have a busy week ahead of them……we've got four weddings at the hotel. The smallest is for only 6 people but the largest is for 100 guests! That's a lot of food and drink!
Congratulations to all the brides & grooms!
New Activities Programme
We've got a new activities programme this week. There's plenty to do for kids, teenagers and adults: Aquagym for those looking to do a bit of exercise; Beach Soccer for the sporty at heart; Cooking lessons for those eager to learn how to make the perfect paella! – there's something for everyone.
Evening entertainment in the Moonlight bar continues with shows every night. On Tuesday evening we have a new show: A Tribute to Gloria Estefan and on Sunday guests can enjoy another new show: "Divas".
Sports at the Panorama Bar
At the Panorama Bar, guests can enjoy their favourite sporting events on one of the Plasma screens. Highlights this week are the following:
Us Open tennis – Live form New York – everyday from 17:00 hrs
Football – Euro Qualifyers – Friday at 16:30 Armenia v. Rep of Ireland
Friday at 20:30 England v. Bulgaria
Rugby – London Irish v. Saracens – Saturday at 14:15 hrs
Wasps v. Harlequins – Saturday at 17:30 hrs
GAA – Hurling Finals – 14:30 hrs