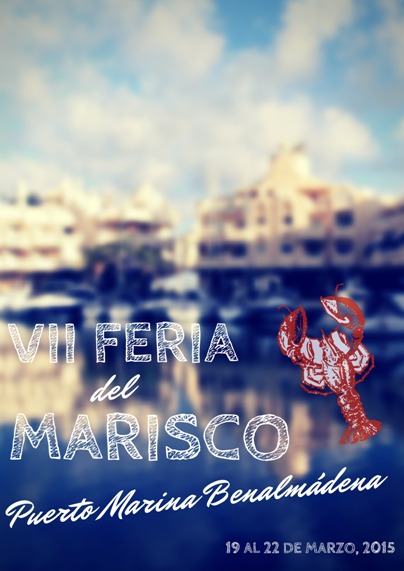 UPDATE: Click here to see information for the 2016 edition of the Benalmadena Seafood Fair
The weather forecast isn't looking too good for the weekend but that wont stop the thousands of visitors expected to descend on the Marina for its annual Sea Food Fair (Feria del Marisco). It's the perfect opportunity to enjoy the best fresh seafood accompanied by an ice cold beer! 
From  Thursday 19th March – and until Sunday 22nd March – Benalmádena Marina will host the 7th edition of this increasingly popular Sea Food Fair. 
Each of the previous editions of this gastronomic feast attracted over 25,000 people from all over Spain, and if the weather holds up, this year's event could smash these figures (the organisers are hoping for more than 30,000 visitors!).
If you like your seafood and would like to take advantage of the discount prices offered, just head down to the Marina this weekend; superb seafood and a fun atmosphere await you. With some of Benalmadena´s best restaurants taking part in the event, expect top quality seafood at unbelievably cheap prices.
You'll be able to choose from all your favourite dishes including: Prawns, calamares, clams, boquerones, mussels and more. Of course, all these will be accompanied by copious amounts of 'vino' and refreshing 'cañas' 🙂
The fun starts at 12:00pm and we recommend you get their early(ish) before it gets too crowded.
Are you planning on going to the Seafood Fair? Let us know in the comments below.