The town of Benalmádena celebrates Holy Week with its traditional interpretation of "The Passion of Christ" (referred to as 'El Paso').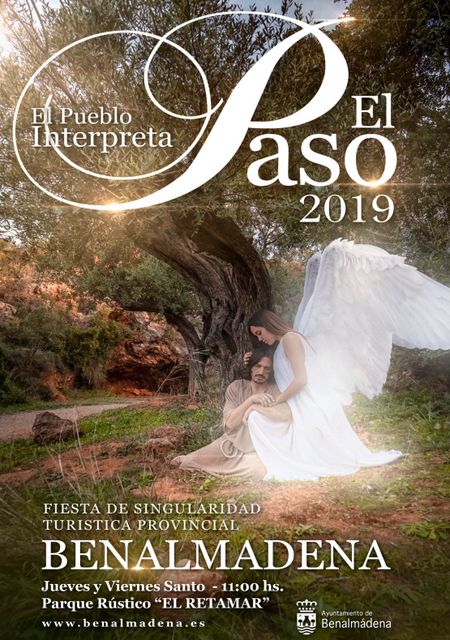 'El Paso' is a dramatic recreation of the last days in the life of Jesus Christ in which many of the town locals take to the stage to represent different biblical characters. This unique tradition dates back to the 1940's and was repeated yearly until 2001.
For a few years – from 2002 to 2006 – these celebrations were put on hold. Thankfully, due to popular demand and petitions, the tradition was recovered in 2007. Now, every Maundy Thursday and Good Friday, the town locals take up their roles as actors in this impressive recreation. This year, 120 villagers will make up the cast of this beautiful spectacle, re-enacting their Holy Week in this special open-air theatre with each representing a different biblical character.
The natural setting and the content of the play takes this 'Passion of Christ' unique to the Costa del Sol and a must-see for all who visit Benalmádena at this special time of year.
'The Passion of Christ' will be represented in the 'El Retamar' rustic park in Benalmádena Pueblo. Entrance is free and the play takes place on Maundy Thursday (18th April) and Good Friday (19th April) from 11:00 am.
Here's a quick map of the location…