From the 10th to 19th May, Benalmadena will host the 5th edition of the Healthy Tapas Route to promote all the virtues of our famous Mediterranean Diet.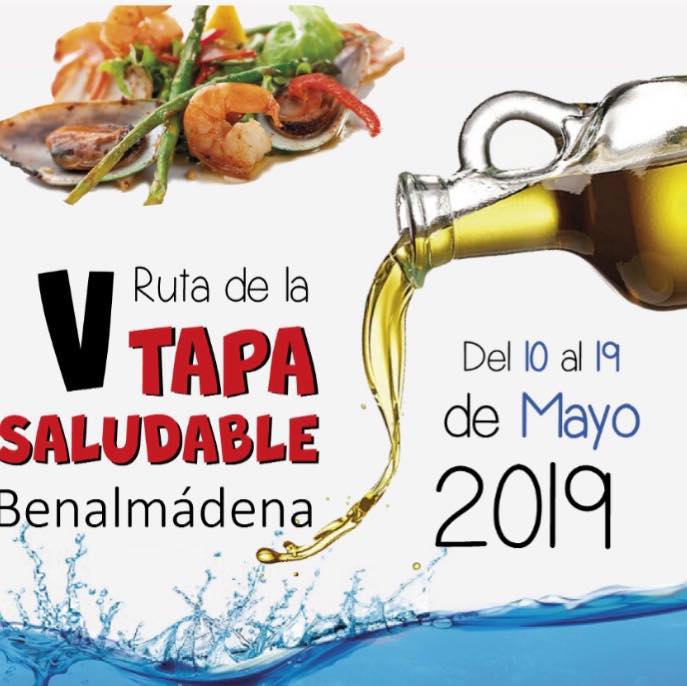 After the success of previous years, this unique tapas route is back promising visitors exquisite tapas based on the healthier Mediterranean Diet. Organised by the Association of Local Businesses, the Benalmadena Town Hall, the Healthy Lifestyle Habits Group and the Andalucian Health Service, the Healthy Tapas Route also forms part of Benalmadena's 'Healthy City' programme.
The organisers are hoping to incentivise local bars and restaurants so that they prepare tapas using the healthy and nutritional ingredients found in the Mediterranean Diet. They also hope to encourage locals and visitors to sample the gastronomic riches Benalmadena's restaurant and bars have to offer.
The Healthy Tapas Route has 3 main objectives:
Apply the Mediterranean Diet to a healthier tapa
Promote walking as a more natural, healthy and ecological way to get around town.
Enjoy some fun downtime with our family and friends.
All the bars and restaurants which take part in the event will have to answer to a strict and demanding panel of judges composed of nutritionists, doctors, and a member of the kitchen team at the La Fonda Hospitality School which this year has joined the event as a collaborating member.
They'll be looking at scoring various aspects of these healthy tapas focusing on Mediterranean diet ingredients used (50% of the score), the presentation of the tapa (25% of the score) and specific characteristics such as taste, smell and texture (25% of the score).
To give you an idea of how strict they are going to be, we've included detailed lists of the ingredients which are more valued – and which will score higher – as well as those least valued.
Most Valued Ingredients
Olive oil
Fresh fruits and vegetables
Chicken, turkey or rabbit meat
Eggs
Fish and seafood
Legumes and nuts
Wholemeal flour, rice and pasta
Iodized salt, garlic salt, spices and lemon to give dishes flavour
Food cooked in the following ways: boiled, grilled, roasted or raw
Least Valued Ingredients
Red meats, hamburgers, sausages and cold meats
Butter, margarine or cream
Fizzy or sugary drinks
Commercial pastries (not homemade)
Salts and white sugar
Animal-based fats
Energetic foods low in nutrients (chocolate, sweets or ice cream)
White flour
Fried foods
It's going to be interesting to see the results achieved by the chefs of participating restaurants… they certainly won't be short of ingredients and with a little love and effort, we're sure they'll come up with some mouth-watering tapas which will help us follow a healthier lifestyle. 🙂
As well as the prize awarded by the public, who'll be able to vote for their favourite tapas through a specific app, Facebook or the traditional passports which will be available in all the participating establishments, the jury will also award a prize to the three best tapas.
Another of this year's novelties is that there will be an initial qualification round amongst participants. The chosen establishments will go into the final which will take place during an official tasting in La Fonda Hospitality School.
As a final point, you'll be pleased to know that each tapa will be priced at 2€ and includes a glass of wine, beer or water!
Don't forget that the organisers recommend you make your way around the Healthy Tapas Route on foot to make it an even healthier day out. 🙂