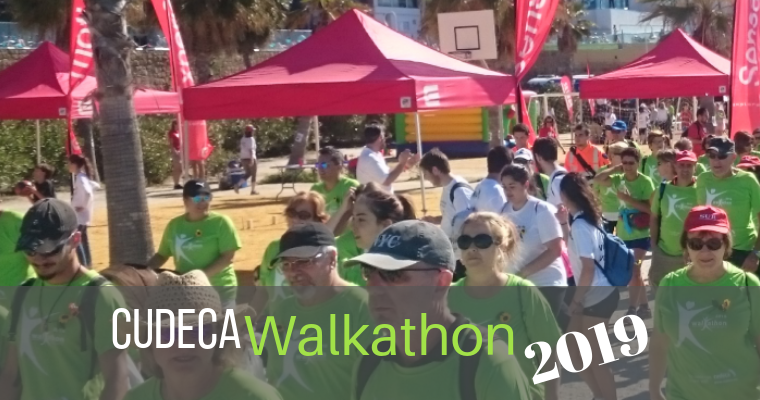 On Sunday 12th May 2019, the promenade in front of Sunset Beach Club in Benalmádena will become the meeting point for another edition of the Cudeca Walkathon.
Every year, we here at Sunset Beach Club provide our unconditional support to this fantastic event which aims to raise awareness for the incredible work the Cudeca Foundation does for Cancer patients here on the Costa del Sol. The funds raised during the Walkathon also allow for the continued palliative care the Cudeca hospice offers to more than 1400 cancer patients and their families totally free of charge.
If you are planning on taking part in the event, this year's Walkathon will have 3 different routes to choose from (see map below):
1) For all you fitness buffs and sports fanatics… the 10km route takes you on a more hilly adventure as well as along the beach: starts at 10:30 am.
2) If you enjoy a good brisk walk, the 5km route is a perfect choice; taking you along the promenade and along the beach, it starts at 12:00 pm.
3) For kids and people who cannot walk too far, the wheelchair friendly 2km route is ideal. This also starts at 12:00 pm.
Don't forget to ask your friends and family to join you or get them to, at least, sponsor you for every kilometre walked, every little bit helps!
There's also a special bank account number available for non-attendance donations for all those people who would like to help out but cannot make it on the day.
Account Number: ES48 2100 7681 3523 00060031
There are some fantastic prizes for those who collect the largest sponsorships…
In the kid's category the prizes are as follows:
1st Prize – 4 tickets to Selwo Marina and one dolphin encounter
2nd Prize – 4 tickets for an adventure with Exploramas
3rd Prize – 4 free tickets to Selwo Aventura Park and the Benalmádena Cable Car
In the adult category…
1st Prize – A 7-night hotel stay
2nd Prize – 1 Rejuvenation Session at the Vithas Xanit Hospital
3rd Prize – 2 nights accommodation in Ireland courtesy of FBD Hotels & Resorts (Sunset Beach Club)
You can register to take part in the Walkathon directly at the Cudeca Hospice in Benalmadena, at any of the Cudeca charity shops or online at www.cudeca.org.
If you register early, the inscription to take part in the Walkathon is 10€ for adults and 6€ for children. Another option is to wait until the day of the event; however, the price goes up to 12€ for adults! (Children still pay 6€)
After the walk, the party continues on the Sunset Beach Club promenade with live music, exotic dancing, giant paella, activities for kids and the grand raffle with lots of fantastic prizes to be won!
So who's up for it? Come and join us on Sunday 12th May and help us raise funds for this worthy cause.