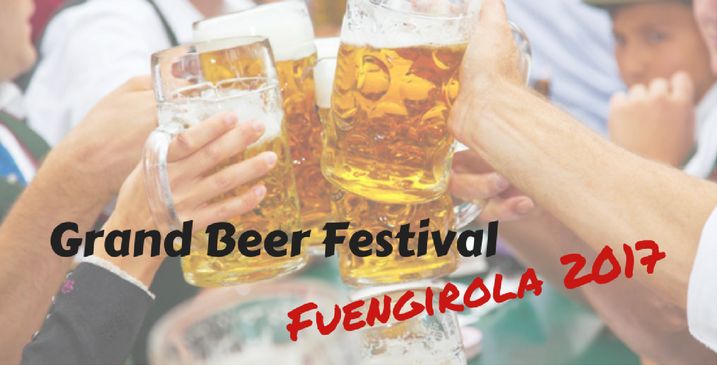 The spectacular Sohail Castle in Fuengirola will, once again, host the city's very own 'Oktoberfest': the 9th edition of its Grand Beer Festival.
This fun beer festival (Oktoberfest Olé) opens to the public from the 18th August to the 3rd September. If you're a beer lover, this is one stop you'll have to make during your holiday. Marquees and large tables will be set up throughout the castle grounds allowing you to sample the finest Bavarian beers and tasty dishes including German sausages, frikadellen and sauerkraut. All this accompanied by live music from a true German orchestra as well as other live music events.
This year's event offers special days with some fantastic offers on food and drink as well as parties with rock music concerts. Here's a quick look at the calendar of events:
Sunday 20th and 27th August: Rock & Beer Party with a live concert
Tuesday 22nd and 29th August: Sausage Festival where all 160-gram German Sausages (various types to choose from) served with mashed potato and sauerkraut cost just €1.99 per sausage!
Entrance to the Beer Festival is free and the opening times are as follows:
Monday to Saturday: 7:00pm to 2:00am
Sundays: 12:00pm to 2:00am
Enjoy the Grand Beer Festival!!!
If you're looking for a nice hotel, at Sunset Beach Club we've got fantastic apartment-style accommodation, extensive activities programme for all the family and an enviable sea-front location. For more information and to check availability please visit www.sunsetbeachclub.com.