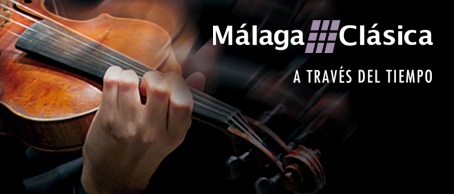 The city of Malaga looks set to continue with its impressive cultural programme by introducing a new initiative which aims to join music, talent and youth in an international classical music festival. Named 'Malaga Clasica', this new event will take place between the 20th and 26th May on the stages of the 'Sala Cristina' and the Cervantes and Echagaray theatres.
This new festival will be organised and managed by one the Málaga's great classical musical prodigies, Jesus Reina, and by his partner Anna Nilsen, also an accomplished violinist. 
During the six day festival, classical music fans will be able to enjoy the best chamber music from a wide range of composers such as Bach, Beethoven, Mozart, Brahms and Handel. The programme also includes various Master Classes which will take place on the 20th, 21st, 23rd and 24th and will be free of charge – spaces are limited so you'll have to hurry if you are interested!
For the concerts, Reina and Nilsen have surrounded themselves with contemporary instrumentalists from Europe andNorth America. Pianists José de Solaun, Anna Petrova and Christopher Schmitt; Matthew Lipman and Jesús Rodolfo Rodríguez on viola; Hiro Matsuo on chelo and the vocals of tenor, Nils Georg Nilsen are the talented musicians who will join the Spanish and Norwegian violinists on stage.
Bearing in mind the present economic climate – and with the intention of encouraging people to come and enjoy classical music – the organisers have fixed some very reasonable prices which range between €15 and €20. Those of you who are interested in a full pass for all the concerts will be entitled to a 10% discount on the price.
Tickets are available at the Cervantes and Echagaray Theatre ticket offices or online at www.teatrocervantes.es or www.unientradas.es.
For those of you planning a visit to Málaga to enjoy this fabulous classical music festival, we've got some fantastic rates starting from just €65 per night for an apartment which can sleep up to 4 people! For more information and to check availability, please go to www.sunsetbeachclub.com .