The city of Málaga is getting ready to host the 32nd edition of its International Jazz Festival which takes place from the 29th October to the 4th November 2018.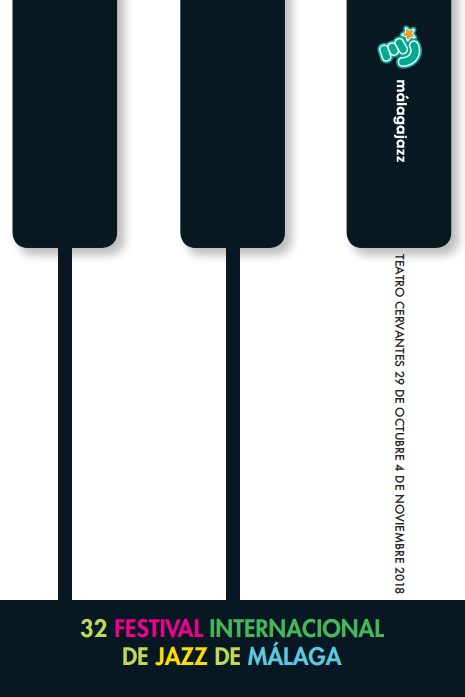 This year's programme stands out for the quality of musicians taking to the stage of the Cervantes Theatre. You'll be able to enjoy the music of artists such as Gogo Penguin, Madeleine Peyroux, Michel Legrand, Billy Cobham Band, Stefano Bollani or John Scofield's Combo 66″.
This year's Malaga Jazz Festival will again offer a special parallel section featuring free jazz sessions in different locations throughout the city (see more information below).
Programme of Events for the Malaga Jazz Festival
All official concerts will take place in the Cervantes Theatre.
Tickets are already available for sale and are priced from €11 to €36 (Depending on the concert and the seats you choose). All concerts start at 8:30pm except for the opening concert which starts at 6:30pm.
Monday 29th October: 'Un Viaje hacía el Jazz' Opening concert by the CAMM (Centro de Artes y Música Moderna), the city's main music school. A full orchestra and quintet will play jazz music from different genres.
Tuesday 30th October: Gogo Penguin
Wednesday 31st October: Eliane Elias
Thursday 1st November: Michel Legrand
Friday 2nd November: Billy Cobham Band
Saturday 3rd November: Stefano Bollani
Sunday 4th November: John Scofield's Combo 66″
As we mentioned above, there will also be a parallel programme called Malagajazz, offering free jazz concerts throughout the city during the Festival. Here are some more details…
Malagajazz (free concerts)
This year the Malaga International Jazz Festival will again be offering open-air acts (all of which are free to watch and listen to) turning the city's streets into a musical spectacle.
Musicians from the United States, Cuba, Brazil, Argentina, Great Britain, Finland, Denmark, Holand or Japan (to name but a few) will flood the city's squares, restaurants, terraces, bars and hotels. If you're a jazz fan, this is really an event you do not want to miss.
The following squares will be great locations to watch free jazz concerts during the Festival:
Plaza Féliz Sáenz
Plaza de las Flores
Plaza del Obispo
Plaza Mitjana
Plaza del Carbón
Plaza de Jéronimo Cuervo (just in front of the Cervantes Theatre)
Concerts in the above locations start at 12:30pm in Plaza Félix Sáenz and end at 7:00pm in Plaza de Jerónimo Cuervo.
Other establishments where you'll be able to enjoy these free live concerts include, D'Platos, Asako y Matiz, Café Central, Le Grand Café, Taberna El Mentidero, Terraza de la Aduana, ZZ Pub, Baleneario Baños del Carmen, Hotel La Chancla, Gran Hotel Miramar, Hotel Málaga Palacio, Hotel Molina Lario and the Muelle Uno waterfront.
¿Are you planning on visiting the Malaga Jazz Festival? ¿Looking for accommodation? Sunset Beach Club Hotel is located just 20 minutes from Málaga city centre. With comfortable apartment-style accommodation and extensive facilities, it's the perfect choice for a great-value weekend break… you can see more information and check availability at www.sunsetbeachclub.com .