The city of Málaga is getting ready to host the 35th edition of its International Jazz Festival which takes place from the 4th to the 10th November 2021 in an attempt to get back to some form of normality through people's love of music: Great news for Jazz lovers!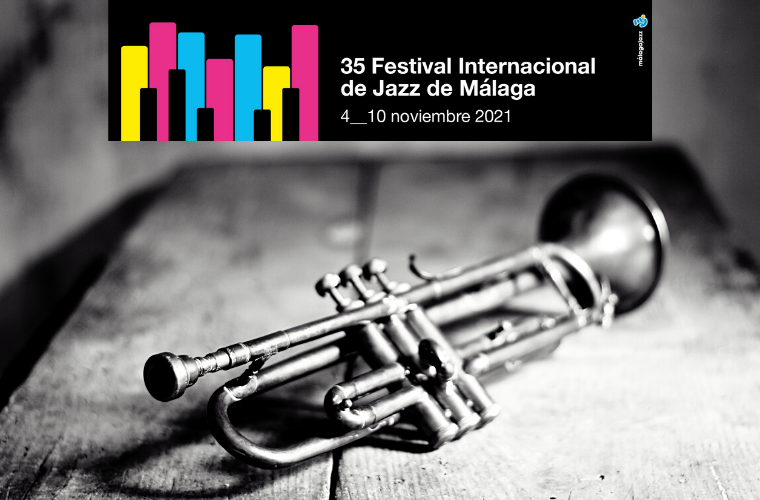 This year's programme stands out for the quality of musicians taking to the stage of the Cervantes Theatre. You'll be able to enjoy the music of artists such as Kyle Eastwood – back for the second year in a row – José James, Richard Bona con Alfredo Rodríguez Banda, Toni Di Geraldo, Tete Leal and Robin McKelle.
This year's Malaga Jazz Festival will have limited audience capacity. All shows will take place with the appropriate health and safety guarantee's and with maximum capacity of less than 50% in the Cervantes Theatre. If the pandemic allows it, it's quite possible that more tickets will be put on sale.
Programme of Events for the Malaga Jazz Festival 2021
All official concerts will take place in the Cervantes Theatre.
Tickets are already available for sale and are priced from €24 to €30 (Depending on the concert and the seats you choose). Please remember that as the number of tickets available is limited we recommend you buy your tickets ASAP through the official website HERE.
We recommend you arrive well in advance of the concert start time and remind you that face masks must be worn at all times during the concerts.
Thursday 4th November at 8:00pm: The festival kicks of with José James, US vocalist of Cuban descent who comes to Malaga accompanied by 11 musicians to present No beginning no end 2
.
Saturday 6th November at 8:00pm: African bassist, singer and multiinstrumentalist, Richard Bona takes to the stage accompanied by Alfredo Rodríguez, musical director for all of Quincy Jones' recent projects.
Sunday 7th November at 8:00pm: Musician, composer and actor Kyle Eastwood (son of legendary Hollywood star Clint Eastwood) and considered one the world's best contemporary jazz double bass players comes back to Malaga for the second year running. He will present his latest work, Cinematic and will be performing scores from some of the greatest films of all time with a jazz twist.
Monday 8th November at 8:00pm: Drummer and percussionist, Tomi Di Geraldo presents Concert Bal, a collection of rhapsodies with touches of jazz, latino, flamenco, Magreb and even Spanish copla.
Tuesday 9th November at 8:00pm: On Tuesday we'll be treated to some local talent. Malaga saxofonist and composer Tete Leal presents his Five Elements concert with it's ancestral culture melodies transformed into a more eclectic musical format.
Wednesday 10th November at 8:00pm: American vocalist Robin McKelle presents her 8th album, Alterations, a deep dive into the repertoire of some of the world's best-known musical divas… Dolly Parton, Amy Winehouse, Sade, Janis Joplin and Joni Mitchell amongst others. She will lend her voice to emblematic tunes through her unique vision and jazz style.
This year's festival will also bring free live jazz concerts to different locations throughout the city (squares, bars, restaurants, hotels…). The events programme hasn't been published yet but as soon as it's available, we'll post it here.
¿Are you planning on visiting the Malaga Jazz Festival? ¿Looking for accommodation? Sunset Beach Club Hotel is located just 20 minutes from Málaga city centre. With comfortable apartment-style accommodation and extensive facilities, it's the perfect choice for a great-value weekend break… you can see more information and check availability at www.sunsetbeachclub.com .