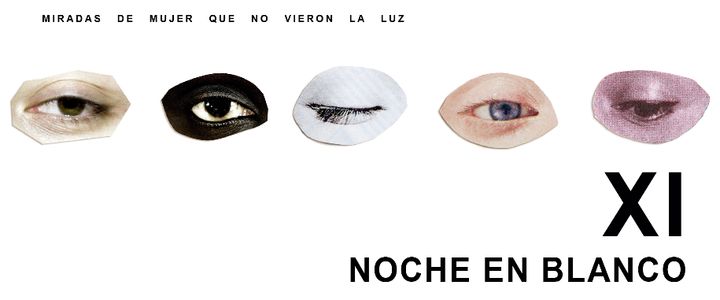 'La Noche en Blanco' (White Night) has established itself as one the city's most important cultural events. On Saturday 12th May – from 8:00 pm to 02:00 am – all who visit the Costa del Sol's capital will be treated to an unbelievable selection of free cultural activities.
This year's event will have 204 different activities and spread out over more than 100 different locations throughout the city. All the activities are grouped into different categories and themes:
Art, Museums and Exhibitions
Performing Arts
Music & Dance
Nochecita en Blanco (Special activities for kids)
Extraordinary Visits & Activities
This year's main theme is 'Muses and Creators', highlighting the presence of women in art and culture. With impressive Urban style actions and performances, a special children's section taking place in the trendy Soho area of the city, live music concerts and performances throughout the city streets and many forms of unique artistic interpretations, Málaga city centre will become a cultural treasure chest for all who visit on this magical evening.
This cultural festival takes place from 8:00 pm to 02:00 am on Saturday 12th May; Six hours in which visitors to the city will be able to enjoy free access to all the planned events and activities, including entrances to the city's most popular museums!
This year visitors will again be able to download the free app for the event. Available or iOS and Android, it's called Personal Noctiluca and will help you easily find all the activities through an intuitive interface. You'll also be able to set up alerts for your favourite activities and use the geolocation function to identify activities located near your position as well as detailed map and route of how to get there.
Quick tip: six hours is not long enough to see all the attractions and events so, if you're thinking of going to the 'White Night', make sure you plan your itinerary beforehand. Some of the activities may require reservations as availability is limited.
Here are some of the activities you might enjoy:
Panoramic night tour of Malaga city: The tourist bus will take you on a wonderful journey to see the city's most famous landmarks. (Tickets are just €2). From 9:00 pm.
Efecto Mariposa concert at 9:00 pm in Plaza de la Constitución.
Dancing on stilts show, Mulïer: This will be the show that opens this edition of the White Night in the Plaza de la Marina at 8:00pm. 5 female dancers pay tribute to all women who for centuries have fought, and continue to fight, to occupy their rightful place with the same rights and recognition as men.
'Big Dancers' Show with giant puppets (4 metres tall)in Plaza La Marina: A show with music and special lighting effect which are synchronised to the rhythm and the choreography.
Night time visit to Malaga's Alcazaba Fortress: From 9:00 pm and entrance is free. Please note that entrances are handed out from 9:00 am on Saturday 20th May at the Alcazaba's main reception (max. 4 tickets per person).
Classical Music concert featuring Anna Margrethe Nilsen (violin), Laura Romero Alba (violin & viola), Irene Ortega (violin) playing music by Leclair, Bartok & Dvorák.
Visit the city's main museums and galleries including The Pompidou Centre, The Russian Museum of St. Petersburg, The Carmen Thyssen Museum, the spectacular Picasso Museum and the new 'Museo de Málaga' located in the old customs building.
Feeling adventurous and want to head straight into Málaga on Saturday evening to explore this cultural festival? You'll be happy to know that there are two special information points where you can find out everything about the event.
The first is located in Calle Larios and the second in the 'Archivo Histórico Municipal' which is on the main avenue near the Alameda.
If you're staying at Sunset Beach Club, you can just jump on the M110 bus which will take you straight into the centre of Málaga, the perfect place to start your 'White Night' adventure. For more information about Malaga's 'Noche en Blanco', please ask at the leisure desk located on the 6th floor of the hotel.
Enjoy this superb cultural experience and let us know what you thought in the comments below 😉