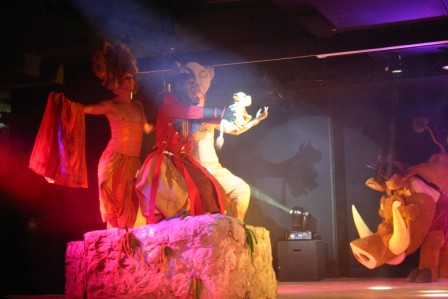 Yesterday afternoon, I managed to creep into the Moonlight theatre and watch the last dress rehearsal before tonight's debut performance of "The Lion King".
Our entertainment team have been working hard – often rehearsing for hours after work – to prepare this fantastic tribute to the West End classic. I took loads of photos, many of which are in the gallery below; as you can see, the team really worked hard on the costumes and I am sure you'll agree that they've done a brilliant job! It's obviously going to be a popular show with the little ones but I highly recommend at to everyone as the music, dancing, costumes and spectacular lighting are really impressive!
Don't forget that tonight is the premiere of the show; the fun starts at 10:30 pm but I recommend you get there early as I have a feeling it's going to be pretty busy. Oh, and don't forget that entrance is free  😉
Here's the photos… Who's your favourite character? Can you recognise any of the entertainment team members?