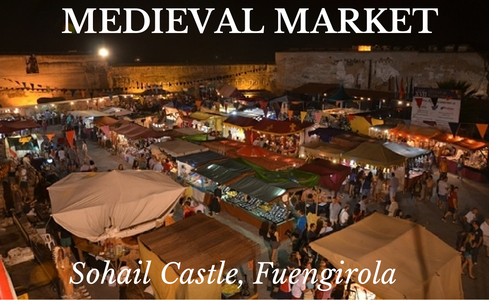 In previous years it has managed to attract over 90.000 visitors and this year, organisers are hoping to improve upon this impressive figure. We're referring to the Medieval Market which is taking place in Fuengirola's Sohail Castle from Wednesday 13th September until Sunday the 17th September.
This is the 14th consecutive year that the event has been held and just goes to prove its success. So much so that it has now become one of the most important in Spain thanks, mainly, to its unique setting in an XIth century Muslim fortress.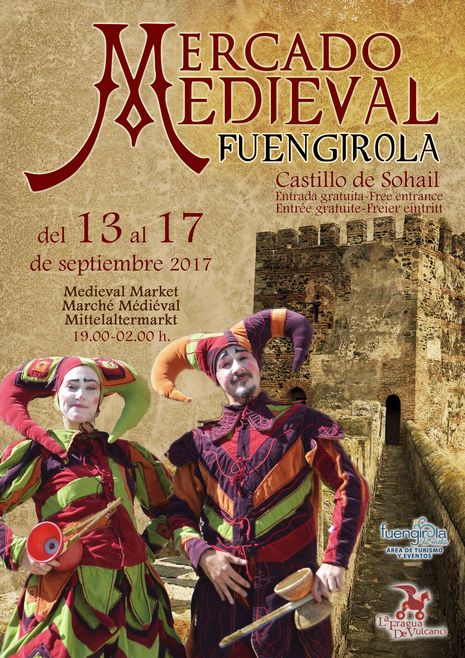 All who enter its walls this weekend will be able to enjoy a whole series of themed activities as well as stroll through the more than 100 stalls selling delicious food, leather goods, and lots more.
Here's a quick summary of the programmed activities available at the market:
Storytelling
Traditional Archery
Juggling games
Pony rides
Falconry shows
Exotic animal display
Circus acts
Musical street performers
Workshops
This truly is an event for the whole family. Adults and kids alike will have a wonderful time at this special market; the setting alone makes it worth a visit!
Entrance to the Medieval Market in Sohail Castle is FREE and the doors open each day from 7pm to 2am.
For more information, please ask at the Sunset Beach Club leisure desk located on the 6th floor of the hotel.