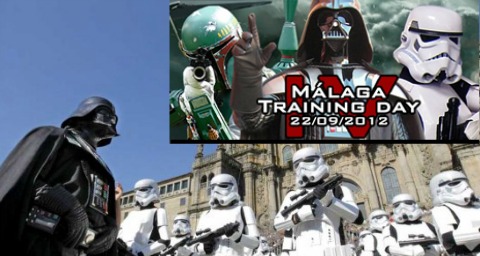 Next Saturday the 22nd September 2012, the streets of Málaga will be invaded by the evil imperial troops of Darth Vader! But fear not, we aren't really under attack; this unique spectacle is actually a well rehearsed and staged event organised by the 501st Legion Spanish Garrison.  
So what on earth is the 501st Legion? If you are a fan of the popular Star Wars saga then you've probably heard of them; for those of you who don't follow these sci-fi classics, the 501st Legion is an international fan-based organisation dedicated to the construction and wearing of amazing screen-accurate replicas of Star Wars uniforms, including Imperial Stormtroopers, Siths, Bounty Hunters and, of course, Darth Vader.
Members if the 501st Legion – in this case the Spanish Garrison – make appearances at promotional and charitable events and have the full support of the films creator, George Lucas. On this occasion, they have joined forces with the 'Fundación Luis Olivares', a charity dedicated to helping children with cancer (and their families) in the hope that the fans and spectators who attend the parade will help support this worthy cause.
On Saturday afternoon (from 5pm to 10pm) 60 members of the 501st Legion Spanish Garrison will take to the streets of Málaga in a memorable afternoon for children and die hard Star Wars fans.
The map below shows the route the troops will be taking through the streets of Málaga with the final march taking place down the popular 'Calle Larios'.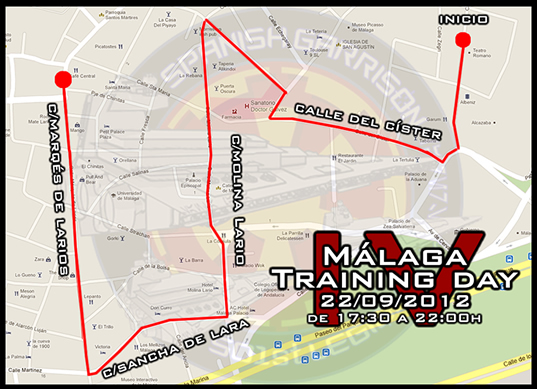 This is the first time this event is held in Málaga and a great opportunity to take the kids our for a fun and certainly 'different' afternoon and you'll be helping the children on the Luis Olivares Foundation. 🙂