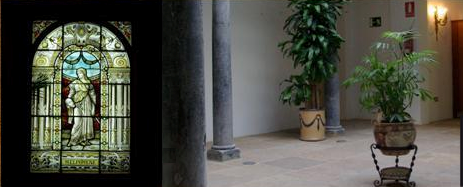 Like most large cities that attract a steady flow of tourists, Málaga has its fair share of museums; the Picasso Museum is probably the most popular and famous of them all. However, there is a little museum hidden in the back streets of Málaga's old town which is creating a lot of positive buzz on travel sites such as Tripadvisor; I'm referring to the Museum of Glass and Crystal in Málaga.
Located in a restored 18th century palace, this unique museum contains a private collection with some of the most beautiful and artistic glass and crystal pieces.
Visitors to the museum will be able to view 3000 pieces of glass and crystal from a variety of different cultures and time periods. 1000 of these works of art are fixed in exhibition and the others are in rotation. The Palace's exquisite decoration and furniture – which correspond to the specific time period from which the exhibits derive – make this museum experience all the more special.