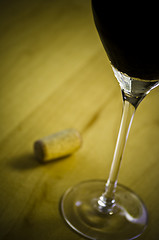 Wine lovers on the Costa del Sol are in for a treat this weekend as Torremolinos hosts the 11th Annual Wine Fair (from the 6th to the 8th November).
This event is the ideal platform for professionals and wine lovers to meet and talk about their passion. Visitors to the fair will also be able to enjoy an educational day out with the fair offering various learning spaces with presentations and wine tasting sessions conducted by well known professionals from the wine industry.
I'd like to highlight the following activities:
1)      Various conferences covering the subject of Mediterranean Food
2)      Wine Tasting Sessions; aimed at visitors who are keen to learn about the "ins and outs" of the wine industry, so important to Spanish and Mediterranean Culture.
3)      Cocktail exhibition and tasting session with Andalucian wines. The Association of Spanish Barmen (ABE) will be preparing 5 different cocktails created with 5 different wines; visitors will have the chance to taste their wonderful creations!
4)      Various competitions, including, the prize to the Best Young Sommelier of Andalucia
During the fair, there will be a daily prize draw for a weekend break for 2 people in a traditional Andalucian holiday destination. This fantastic prize includes 2 nights of accommodation including breakfast and an activity related to wine tourism in the area.
Anyone interested in attending can do so for just 3 Euros, payable at the entrance of the event at the Palacio de Congresos y Exhibiciones of the Costa del Sol.
Photo Credit: thebusybrain