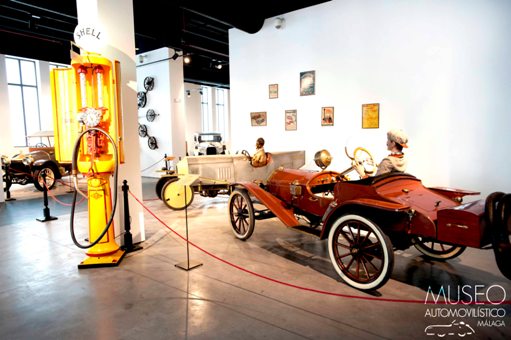 Málaga's impressive Automobile Museum is one of our recommended places to visit this Christmas. With a special Christmas programme of events aimed at all the family, visitors will be able to enjoy the history of the automobile together with fashion in a unique and unforgettable experience.
The star of this year's programme is the presentation of the new collection: Trilogy. Once again, the museum will delight us with its unique take on the evolution of the automobile industry and fashion: An impressive exhibition of models combining society, movies and fashion. Marilyn Monroe in Givenchy, Ava Gardner in Pierre Cardin, Paloma Picasso with Yves Saint Laurent are just some of the amazing displays visitors will be able to see. 
We'd also like to mention the charity event which will take place on the 29th December, Toy Run. Hog Marbella Chapter, a local charity, will arrive at the museum in a long caravan of Harley Davidson motor cycles to collect toys and food collected over the course of the last month in the museum and in local businesses. Their destination? Caritas and the 'Ciudad de los Niños' Orphanage in Málaga. 🙂
Throughout the event, visitors will also be able to enjoy fun games and activities including gladiator duals and a workshop to design automobiles made of Lego.
Don't forget the Museum will still maintain its normal agenda of weekend activities with guided visits on Saturdays (at 12:30pm) and 'Cars in movement' in Sundays (also at 12:30pm).
Museum opening hours over Christmas
Tuesday to Sunday: 10:00am to 7:00pm
24th to 31st December: 10:00am to 3:00pm
Every Monday, the 25th December & 1st January: Closed