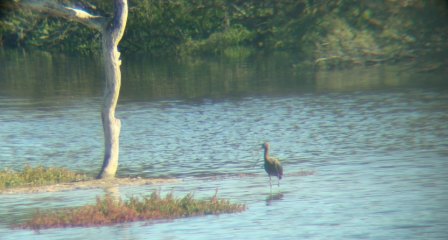 We've recently introduced a great new excursion to our growing list of fantastic day trips: Guided Tours for Birdwatching.
Believe it or not, the south of Spain is regarded as one of the best places in Europe for bird watching enthusiasts and these new guided tours provide some fascinating itineraries and activities which will take you to all the best spots.
Here's a quick preview of the great places you can visit on one of these guided birdwatching tours:
La Laguna de Fuente Piedra – This is a great spot to watch Flamingos all year round. You'll also be able to see Purple Swamphens, Avocets, Shrikes, Crested Larks and Stone-Curlews.
The Guadalhorce river mouth – Breeding ground for White-headed Ducks, Booted Eagles, Cormotants, Herons and Waders.
The River Palmones Estuary – This is the last step of migrant birds before they cross theStrait ofGibraltar. You'll see Storks, Waders and Ospreys, as well as Marsh Harriers, Herons and Gulls.
El Chorro – An impressive population of Griffon Vultures are the highlight of this visit which will also allow you to see Choughs, Egyptian Vultures and Short Toed Eagles. The green woods surrounding the large reservoirs of El Chorro are home to Warblers, Tits and Finches.
Day of Ringing the Birds in the 'Montes de Málaga'
The great thing about these guided tours is that you can also choose the places you want to visit and the birds you want to watch; they will design a special tailor-made bird-day-trip for you!
Prices of the Birdwatching Tours:
Laguna de Fuente Piedra: €100 per person
Palmones: €95 per person
Guadalhorce: €85 per person
El Chorro: €85 per person
Day of Ringing the Birds: €90 per person
The tour company has English speaking guides and you'll be picked up at the hotel. Another great advantage is that they have binoculars and telescopes available for you to use during the tours 🙂
If you are interested in Birdwatching and would like to try one of these fabulous day trips, you can get more information at the Sunset Beach Club Leisure Desk or visit the tour company's website and Facebook Page (They have some wonderful photos on here).