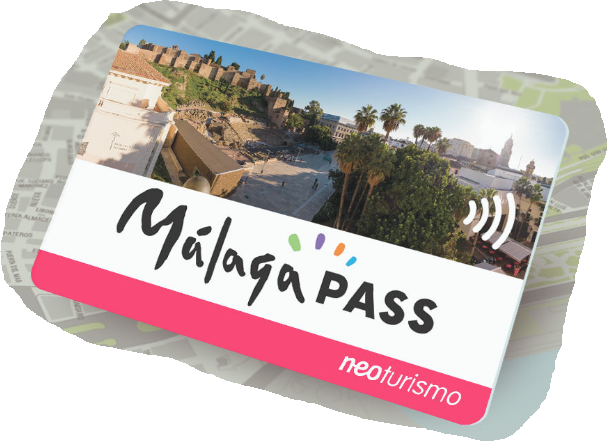 If you are planning to explore the impressive array of art and culture that the city of Málaga has to offer, and would like to save a little cash, you may want to read on.
Making your way around all the museums, galleries and other "must see" tourist attractions which the Costa del Sol's capital has to offer can get rather expensive. But don't worry. We're going to tell you about a nifty little card called a 'Malaga Pass' which will come in handy if you're planning on visiting many of the city's museums and attractions.

What do I get if I Buy a Málaga Pass Card?
With a Málaga Pass, there's no need for you to spend time deciding what to see and work out a spending budget because the card offers lots of advantages and benefits. Here are the main ones.
You get free admission to all the major museums and tourist attractions in Málaga, including:
Picasso Museum
Pompidou Centre
The Collection at the Russian Museum
La Concepción Botanical Gardens
The Málaga Cathedral and Museum
The Contemporary Art Centre
Roman Theatre
The Alcazaba
The Ferris Wheel
Gibralfaro Castle
Museum of Flamenco
Bullfighting Museum
And lots more….
You get a detailed guide book (In English, Spanish and 5 other languages) with fantastic routes, historical anecdotes and other "inside" information you might not find in other regular guides. You will also receive a detailed city map highlighting the main sights to visit.
You get discounts (15%) by showing the Málaga Card at participating establishments – this could be shops, restaurants, hotels, tour guides and other tourist related activities – you will qualify for a discount on any purchase you make. Just look out for the special "Málaga Pass" sticker on the shop windows.
You get priority access at all the museums and attractions which accept the pass and avoid having to queue up 🙂
As you can see, if you plan to visit the centre of Málaga and spend the whole day exploring this beautiful city, the Málaga Pass is one investment you may want to make as it will save you quite a bit of money; just the guides and the entrance to a couple of the museums make it worthwhile!
Where to Buy Your Málaga Card
You can buy your Málaga Pass online at www.malagapass.com/en. There are four types of card to choose from:
24 hours – €28
48 hours – €38
72 hours – €46
7 days – €62
Once you've purchased your card you can collect it at the following Tourist Offices in Málaga.
The tourist office at Málaga airport in the Terminal 3 arrivals hall from 8:30am 9:00pm
The tourist office at Plaza de la Marina nº11 (next to the port):

1/11 to 31/03: 9:00am to 6:00pm
1/o4 to 31/10: 9:00am to 8:00pm
How it Works
Your Málaga Pass card us non-transferable and you have to write your name and starting date on it when you begin to use it.
The card is activated as soon as you start using it for the first time. For example, if you visit the Pompidou Centre, you'll show your card at the entrance and the time starts counting as soon as you enter the museum.
Enjoy your visit to Málaga!
If you're looking to visit Málaga and need accommodation, Sunset Beach Club offers comfortable and affordable accommodation near Málaga. For more information and to check availability please visit www.sunsetbeachclub.com .