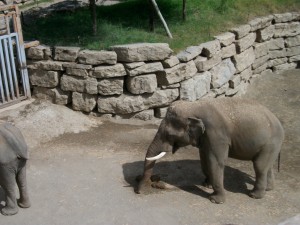 Two of our favourite attractions on the Costa del Sol, Selwo Marina Dolphinarium and Selwo Aventura will be opening for the new season today (Friday 24th February 2012).
After a well earned winter break, these popular parks are ready to delight visitors with their unique facilities.
Selwo Marina Dolphinarium, located just minutes away from Sunset Beach Club, will be celebrating their 10th anniversary this year. Special activities will be planned throughout the season to celebrate, so visiting the park is a must if you are visiting theCosta del Sol 🙂
Selwo Aventura, the wildlife adventure park located near Estepona (Approx. 1 hour drive from Sunset Beach Club) also opens to the public today. In a constant effort to reinvent the visitor experience, Selwo Aventura will be introducing new species and animals to their, already impressive, wildlife family. Here's a quick list of the new attractions:
Two new Hippos – Margarita and Manolito (can't get more Spanish than that!! ) – have been brought to the park in the hope that they'll be able to add to the parks population with a little Manolito Hippo! The Masai Mara area of the park has been especially prepared to welcome the two Hippos and to make sure they feel at home.
HyenaTerritoryis one of the new installations which will be introduced this season. This is perfect opportunity to learn more about this roaming carnivore, vital for the African ecosystem.
The newLionTerritory. Located in the main village area of Selwo Aventura, this new feature will allow visitors to see the King of the Jungle up close!
The "Reserva de losLagos" area of the park will be the new home of the Sitatunga (don't worry, I had to look it up too 😉 it's a type of antelope) another African species.
If you are planning on visiting Sunset Beach Club for a holiday – and especially if you have kids –  make sure you include Selwo Marina Dolphinarium and Selwo Aventura on your list of 'Places to see', you'll have a blast!