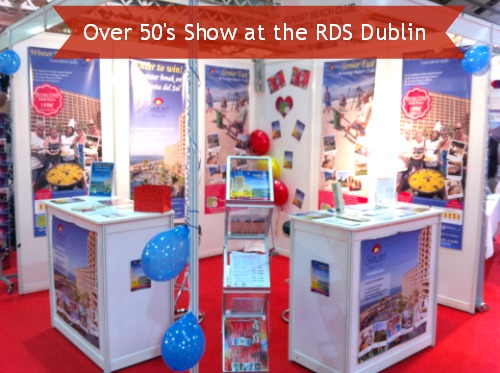 The Sunset Beach Club commercial team are busy packing their bags full of brochures and information for the Senior Times Over 50's Show which takes place at the RDS in Dublin this weekend.
In its 15th consecutive year, the show caters for the Over 50's market with over 300 exhibitors covering a wide range of topics and interests including: health, holidays, pastimes, gardening, genealogy, fashion, finance and food.
The show will also have 4 different presentation theatres where visitors will be able to attend gardening clinics with Gerry Dale; a painting clinic with Frank Clarke and learn tips for surviving the recession with The Money Doctor, John Lowe.
If you are in the area, we'd love for you to stop by our stand and say hello (our stand is nº 111). Our team will be available to answer any questions or queries you may have and will provide you with lots of great information about Sunset Beach Club for you to take away with you. Whilst you are there make sure you enter our competition to win a fabulous 3 Night Winter Break at Sunset Beach Club!
Tickets to the Over 50's Show are usually €5 (paid at the door) but if you pick up a copy of the Irish Independent or Evening Herald, you can take advantage of a 2 for 1 offer.
Opening times 
Friday 18th October: 11am to 5pm
Saturday 19th October: 11am to 6pm
Sunday 20th October: 11am to 6pm