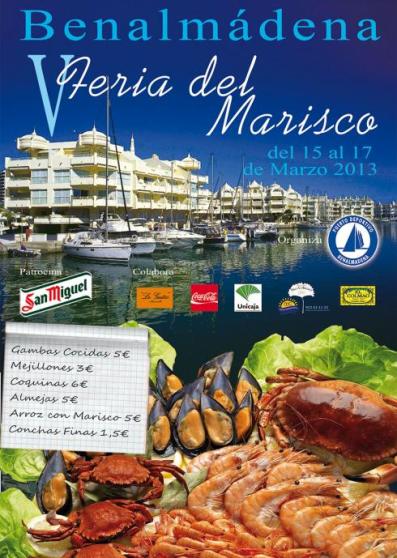 I can't believe its already a year since the last edition of Benalmadena's popular 'Feria del Marisco' (Seafood Fair).
Year after year this successful gastronomic event has gone from strength to strength; last year alone there were more than 25,000 visitors who made their way to the Marina to sample the delicious seafood on offer. 
This year, 10 local establishments – famous for their fresh seafood – will take part in the fair, offering visitors the best products (food and drinks) at unbeatable prices. These are just some of the dishes you'll be able to sample over the weekend:
Prawns – €5
Mussels – €3
Clams – €5
Rice with seafood – €5
New this year will be the giant tent located in the parking area of the boat yard; with two large lateral areas for tables, this will make better use of space and create a more comfortable experience for visitors.
If you fancy some great seafood at fantastic prices, head down to the Marinafrom Friday 15th February at 12:00 pm – The fair goes on until the afternoon of the 17th March.