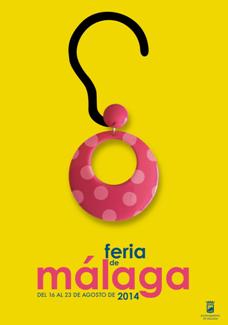 It's one of the Costa del Sol's biggest and most popular events, and it starts this Friday (15th August)… the Malaga Fair (or 'Feria' as it is called in Spanish). 
Eight days – and nights – of complete madness where visitors will be treated to the best of Ansalucian culture and traditions. The Malaga Fair has something for everyone: Culture, Great food (and drink!), dancing, live music, entertainment, to name but a few.
This year, there will more than 200 free shows providing over 200 hours of fun and entertainment for all who attend. The official programme is a massive 23 pages long (You can download a copy – in Spanish- HERE) however, for those short on time, we've included a list of events and activities which we think you'll enjoy.
Music and pyrotechnic show on the Malagueta beach to celebrate the start of the Fair. Starts at midnight on Friday 15th August.
Horse riding shows in the new Equestrian Exhibition Centre (for exact dates and times see official programme)
Watch true Spanish Flamenco Shows every day at the Flamenco caseta located in the main fair ground. Shows are at 2:00pm and 11:00pm every day. There is also a Flamenco Festival in the Auditorio Municipal on Wednesday 20th August at 11:00pm.
Magical kids fair in the Alcazabilla street every day between 12:00pm and 3:30pm. This year's theme is the Circus!
The 'Ciudad de Málaga' regional dance festival at the Auditorio Municipal (Thursday 21st August at 10:00pm)
Daily Artisans Fair in the Plaza de la Merced where you'll get to sample some of the local delicacies. (12:00pm)
Various important bullfights at the famous La Malagueta bullring including a historic fight featuring, who many believe to be the greatest bullfighter of all time, José Tomás!
Free concerts in the Auditorio Municipal featuring top Spanish artists including Lolita, David de Maria, India Martínez, Tamara and Chenoa.
The Funfair every evening: Thrilling rides for kids and adults alike! You can also practice your flamenco dancing in one of the many casetas at the fair.
The day fair in the city's historic centre: If you don't like crowds, this probably isn't for you; however, if partying is your thing, you won't want to miss this! Lots of delicious food and tapas; serious amounts of wine and beer, and lots of singing and dancing. 🙂
The countdown has started… we've given you 10 good reasons to visit the Malaga fair, are you going to join in the fun?
See you at the Feria de Malaga! 
By the way… if you're looking for accommodation near Málaga, Sunset Beach Club is only 20 minutes drive from Malaga city centre; our comfortable apartment-style accommodation, fantastic facilities and enviable location (front line sea) make us the ideal choice for a fun family holiday. Don't believe us? See for yourself at www.sunsetbeachclub.com!