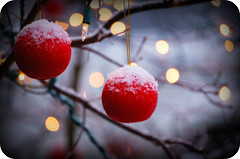 I can't believe we're almost at the end of October; we'll be singing Christmas carols in no time! As you can imagine, Christmas and New Year are busy times for us here at the hotel and an incredible amount of work goes in to preparing for the Christmas festivities.
One of the most important items on the "To Do" list is the preparation of our yearly Festive Programme. Well, I'm pleased to say that the new programme is available for you to view or download on our website. –  Sunset Beach Club Festive Programme
If you aren't sure about where to spend this Christmas, you may want to take a look at the menus for the Christmas Day Lunch and the New Year's Eve Gala Dinner; they look fantastic! Have we convinced you yet? If you need a little more convincing, just have a look at our special rates for this winter….. see, I told you!
A great Festive Programme and Christmas in the Sun, what more could you ask for?
Photo Credit: Jennifer Donley