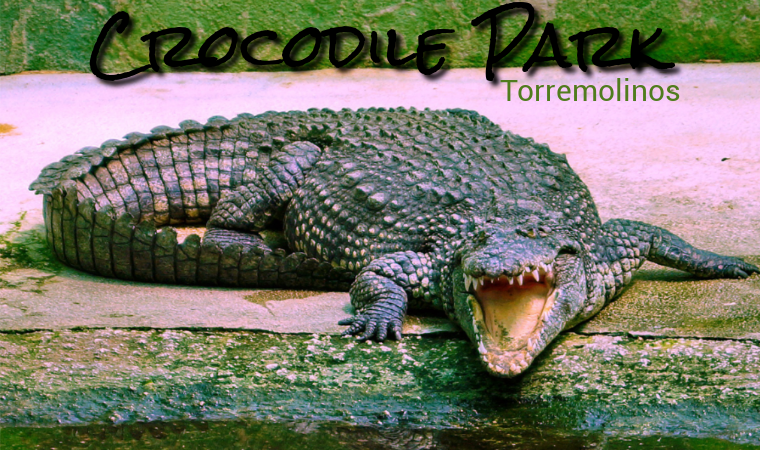 One of the most popular places to visit in the Benalmadena/Torremolinos area is the Crocodile Park. If you've got kids and are looking for a fun day out, you'll definitely want to add this one to your to-do list!
Located next to the popular water park in Torremolinos, the Crocodile Park is home to more than 200 crocodiles, including 'Paco'(also known as Big Daddy), a 600 kg monster croc!
The visit to the park lasts approximately 2 hours and includes guided tours and live demonstrations. Watching 'Paco' at feeding time must be quite a spectacle 🙂 The Park's experienced guides show you how they handle these fascinating creatures and explain the intricate details of the croc's lifestyle.
Did you know that crocodiles can go for up to two years without eating or drinking water? They can also swim at speeds of up to 45 kilometres per hour! These are just some of the amazing facts you'll learn about these prehistoric creatures during your visit to Crocodile Park.
These tours and demonstrations are available every day throughout the year:
From September to June at 12.30pm, 2.00pm and 4.00pm.
In July and August at 12.30pm, 2.30pm and 4.30pm.
Another of the highlights of a visit to Crocodile Park is the opportunity to hold a live crocodile in your arms; don't worry, it won't be 'Paco', just one of the baby crocs!
Either before your tour of the park or just after, you'll be able to purchase an experience with a baby croc at the following prices:
1 experience with a crocodile: €3
2 experiences with a crocodile (ideal for families with two kids): €5
1 experience with a photo: €9
2 experiences with a photo: €14
During your visit you'll also be able to see the Baby Croc's Nursery; the African Fortress; the Masai Village and the Museum with its fascinating wildlife video.
The onsite cafeteria is perfect for enjoying a snack lunch or just a refreshment and the nearby playground will keep the kids amused whilst Mum & Dad relax on the sunny terrace.
General Information
Entrance Prices (2019)
Adults: €16 at the entrance and €12 online
Children (5 to 10 years): €12 (At the entrance & online)
Mini (3 to 4 years): €8 (At the entrance & online)
Seniors (+65 years): €12 (At the entrance & online)
Children under 3 years can enter for free.
Opening Hours
From 11.00am to 5.00pm all year except July & August (11.00am to 6.00pm)
Birthday Parties
Crocodile Park offers special packages for children's birthday parties. They'll take care of everything and the kids will have a ball! Kids birthday parties require a minimum of 6 children and for €15 per child include a visit to the park, holding a baby croc in your arms and a special birthday menu which includes a cake.
How to get to the Crocodile Park
The park is just a 10 minute drive from Sunset Beach Club and is located next to the Torremolinos Water Park. Here's a map showing where the park is…
If you're planning on visiting Benalmadena, make sure you include the Crocodile Park on your list of 'Things to do' – And if you're looking for great value accommodation at a fabulous beachfront location, Sunset Beach Club is your answer. Check out our website at www.sunsetbeachclub.com for more information and availability 🙂