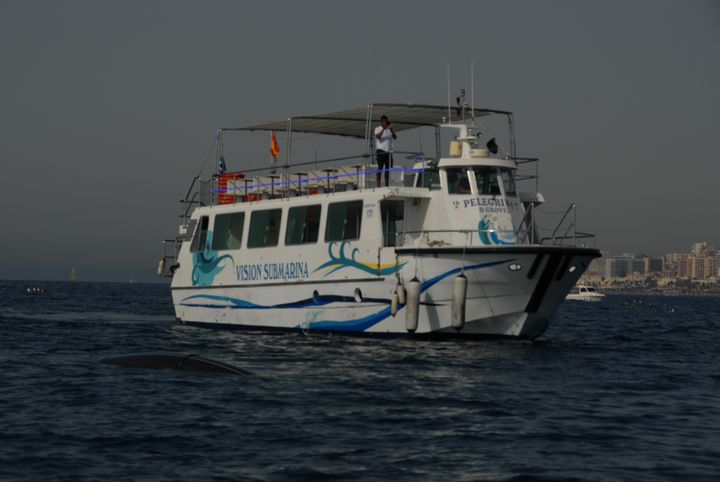 Did you know that mussel production on the Costa del Sol is an industry with an annual growth of 122%?
The excellent quality of our waters and the nutrients they contain make it possible to produce high quality mussels. Since last summer a local company aims to give away the secrets to mussel production through tourist visits, a very interesting activity for tourists who wish to learn about the fishing culture of Malaga and its contribution to the economies of local families.
You can visit the mussel farming facility located in front of the Castillo de Santa Clara to learn how these molluscs are grown and the method of collection used in this area.
This 'Ruta de los Mejillones' (Mussel Route) lasts approximately 90 minutes and includes tasting mussels onboard with a glass of white wine during the journey. The visit to the mussel beds includes explanatory audio and you will also get to see the boat which is used to cultivate and collect the mussels.
The boat that is used for the visit has a specially designed glass bottom allowing to see the mussel beds from another perspective as well as catching a glimpse of marine fauna like mackerel and horse mackerel. The visit also offers the opportunity to see dolphins and other cetaceans, although the sighting of these animals cannot be guaranteed.
If time permits, you will also have the opportunity to enjoy a swim in the sea and your children will have the possibility of steering the boat, always under the criterion of the skipper and safety regulations.
Timetable
From Sunday to Friday, a morning route and another in the afternoon.
Price
Adults: € 20
Children: €10
Interesting Facts
The cultivation facilities use the 'Long Line' system. This method consists of a horizontal line fixed to the sea bed using weights and kept afloat by means of large buoys. The ropes hang horizontally, and the mussel beds are found on the ropes.
This farming system allows the crew to remain on board the boat during all cultivation and harvesting tasks.
The province of Malaga has 10 facilities for the breeding of authorized mussels.
In 2017, mussel production reached 657 tonnes on the Malaga coast with a value of € 563,000.
85% of the mussel produced on the coast of Malaga is destined for direct consumption. Only the remaining 15% is destined to be used in the canning industry.
To book this trip go to www.acuimarvision.es or call +34 687 474921.