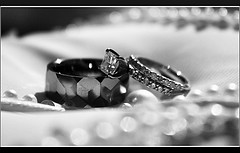 It's a really busy time for the Commercial team here at Sunset; the vast number of trade fairs and exhibitions taking place at this time of year mean that the department is spread thin as different members jump on planes heading to a variety of European destinations.
Next week its Melissa's turn as she heads off to The Wedding Journal Show in Belfast.
The venue for the show will be The King's Hall and the dates are the 1st, 2nd and 3rd of October.
If you are in Belfast, make sure you visit our stand as Melissa will have some great wedding package offers available as well as the chance to win a 3 night winter break at Sunset Beach Club!
Photo  Credit: Lel4nd