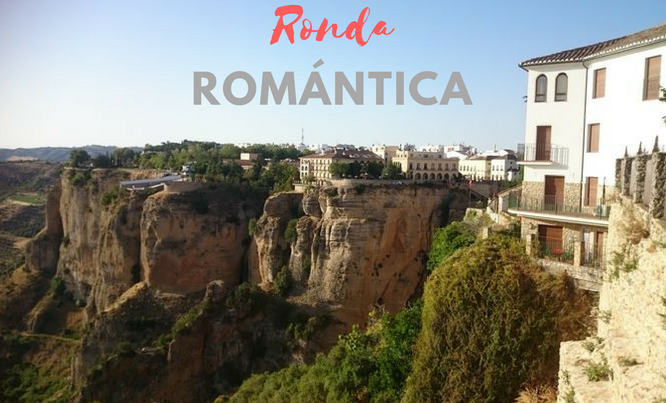 If you're staying at Sunset Beach Club and are thinking of visiting the stunning city of Ronda, this summer we're offering a fantastic new excursion called Ronda Romántica (Romantic Ronda).
As you can probably tell by the name, it's an excursion with a romantic touch which will allow you to enjoy the city's streets and monuments, both in daylight and when night falls. However, what stands out on this excursion is being able to experience the magical sunsets from a privileged position, one that few people have access to… the roof of the Santa María church.
If you choose to take this trip, the bus leaves Benalmadena from the bus stop opposite the Best Benalmadena hotel) every Wednesday at 4:45pm. When you arrive in Ronda you'll have a dedicated tour guide who specialises in the history, life and stories about the city and will accompany you throughout your visit and answer all your questions or queries. You'll also have access to special radio guides with high definition sound which will allow you to hear your guide perfectly without having to stand near them.
Itinerary
The excursion starts when you enter the city through the Almocabar Door (Puerta de Almocabar) for a walking tour through its beautiful streets. During the tour, you'll visit monuments like the Puerta de Carlos V or the Espíritu Santo Church, until you reach Plaza Duquesa de Parcent. Here you'll find Santa María la Mayor Church, a temple containing Arab and Renaissance works of art. From its rooftop, you'll be one of the privileged few to witness the stunning panoramic views over the city.
Next, you'll visit the 'Ciudad de Ronda', name given to the area of Ronda which used to be the old Arab Medina (city). You'll walk through its narrow streets, cross the Puente Nuevo (New Bridge) and walk past the famous Maestranza Bullring until you reach the breathtaking Tajo de Ronda (Ronda Gorge). From here you'll have a little time to admire the stunning views from the top of Ronda's most famous tourist landmark (Don't forget your camera!)
Ronda's Maestranza Bullring (The oldest in Spain) is your next stop and meeting point. From here your tour guide will give you recommendations on places to eat and you'll have a couple of hours to enjoy Ronda at your own pace.
Below you'll find a little information on two of the recommended restaurants. Both serve typical foods and offer a great-value set menu (see below).
This restaurant is located next to the bull ring and overlooking the gorge. Situated within an old stately home, from its 'mirador' (viewpoint) you'll enjoy views of the gorge formed by the Guadalevín river. They offer excellent local gastronomy with a slightly modern touch, but always loyal to the true flavours of this part of Spain.
Casa Ortega is located in the centre of Ronda, between Plaza del Socorro and the famous Calle la Bola, with its shops and local businesses. Here you'll be treated to a mixture of local cuisine and exquisite selection of wines. We recommend you try their cheeses and cured hams, artichokes with ham or their delicious desserts; their puff pastry with strawberries is to die for!
Make sure you don't miss out on the fantastic views from the terrace located on the 3rd floor of the restaurant, it's the perfect spot to snap photos of the city.
Lastly, we just want to remind you that this excursion is carried out in small groups of 30 people, for a more personalised and exclusive experience. The price is €55 per adult and €35 for kids and includes entrance to the Santa María Church and a special cocktail.
For more information about the Ronda Romántica excursion and to buy tickets, please ask at the Sunset Beach Club leisure desk located on the 6th floor of the hotel.