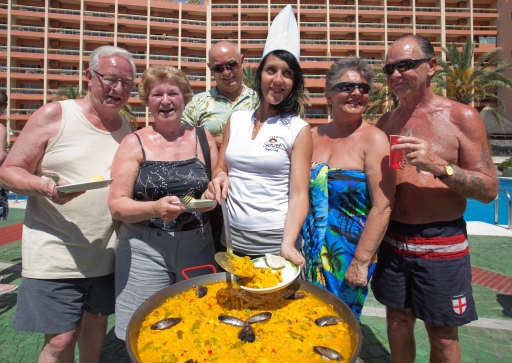 One of the most popular activities here at Sunset Beach Club is the Spanish Cooking lessons our animation team puts on for our guests every Wednesday.
The star of these cooking lessons? Spain's most famous and popular dish: The Paella.
There are many recipes and formulas that promise the secret to the 'Ultimate Paella'; however, the reality is that a Paella can be made with lots of different ingredients allowing the cooks creativity to shine.
If you go to Valencia (Where the paella originated) it'll look and taste different to the paella you'll find here on the Costa del Sol. The important thing is that they all taste amazing and make for a delicious and enjoyable meal 🙂 Continue Reading →