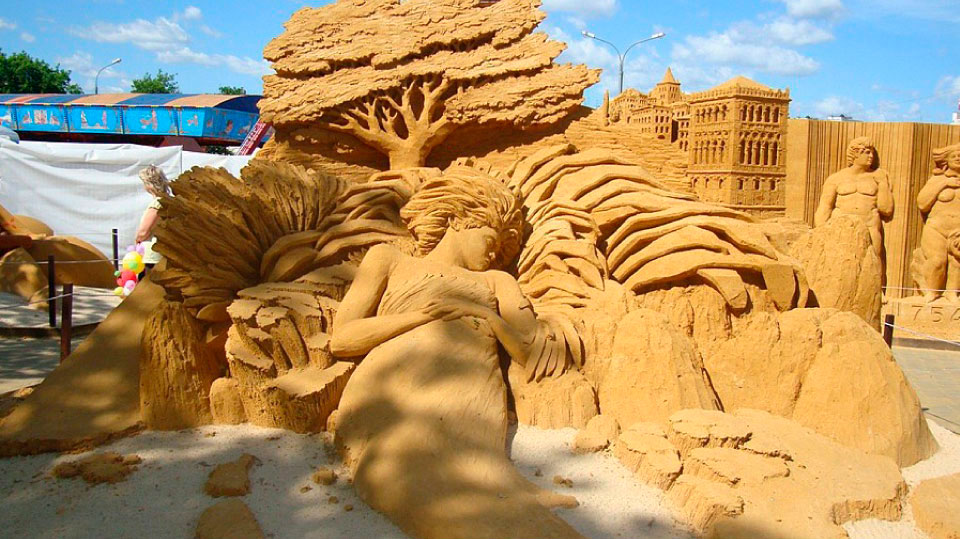 The 'Levante' Beach in Puerto Banús (Marbella) is hosting a very interesting event: The 1st International Sand Sculpture Festival.
This unique festival started on the 18th July and will continue until the autumn (14th October). More than 3000 people have already had the pleasure of seeing these impressive sand sculptures made by some of the most important artists from Spain, India, Russia, Ukraine, Czech Republic, Italy, Ireland, Poland and Germany; amongst them are artists such as Spain's Etual Ojeda and India's Sudarsan Pattnaik.
These amazing sand sculptures are between three and six metres in height and are distributed over a1600 square metreplot. One of the most eagerly awaited sculptures is the one that is being made as a tribute to the Spanish Football team after record breaking European Championship win; images of Iker Casillas, Fernando Torres, Jordi Alba and company will be featured on this Marbella beach until early October.
Visitors to the festival will also be able to see and take part in other activities such as competitions for the young art students, sand sculpture lessons and children's competitions.
The Festival is open from 11am to 1am every day and the entrance prices are as follows:
Adults: €5
Children under 17 and over 65's: €3
Families: €12 (For families with children under 12 years)
Free entrance: Disabled visitors and children under 4 years of age.