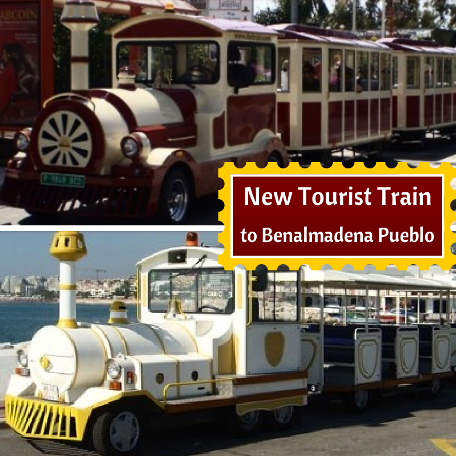 IMPORTANT UPDATE (Sept 2015)…. This train service has been cancelled until further notice!
Those of you who have visited Benalmadena will be familiar with the small 'hop on, hop off' tourist trains which ferry passengers around the Marina and the central area of Arroyo de la Miel. Well, in the next few weeks, the company that runs these trains will be introducing a new service taking tourists and visitors to Benalmadena Pueblo, located in the hills overlooking the coast.
If you've never been to Benalmadena Pueblo, this is the perfect opportunity to visit this stunning and picturesque village. The new tourist train service will leaves from the Alay Hotel (approx. 30 minutes walk from Sunset Beach Club) at 9:30am every morning.