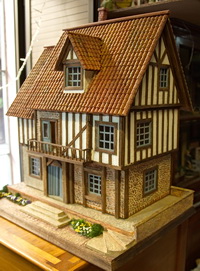 The city of Malaga is famous for its extensive cultural attractions, and in particular, for its intriguing collection of museums.
The Picasso and Thyssen Museums are, perhaps, the most well known; however, hidden in the back streets of the cities historic centre, we can find real treasures such as the Museum of Glass and Cristal and the Dolls House Museum. The latter is a recent discovery which we want to tell you about in this post.
Located in Calle Alamos (nº32) in the cities historic centre, this small museum allows visitors to enter the beautiful world of miniatures which in some cases date back several centuries.