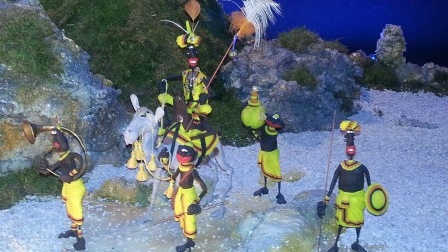 A few days ago one of our colleagues from the commercial department, Inma, visited a unique and somewhat different Christmas nativity scene in Malaga… one made of plasticine!
The cultural department of Malaga's town hall is exhibiting this nativity scene – created by the Educa Foundation – over the Christmas period. This wonderful 40 square metre exhibition is made up of more than 200 figures made of plasticine. Apparently they needed 35 kilos of plasticine and three months of hard word to put this masterpiece together.
As you can see in the photos, the attention to detail is unbelievable and certainly breaks the molds of the more traditional Nativity scenes!