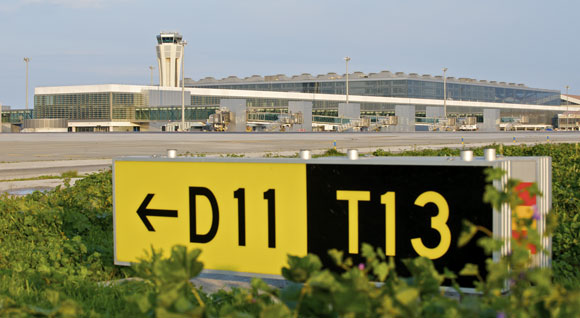 Anyone who has flown in to Málaga Airport will probably agree that the new airport terminal is an impressive piece of engineering; with its sleek and modern design and extensive services, this gateway to the Costa del Sol is now one of the largest in Spain and indeed Europe.
Well, it's about to get even more impressive with a new2,750 metrelong second runway! The expected date for the opening of this new runway is next month (June) as the airport authority – Aena – are still awaiting the completion of the certification process as well as the correction of a few minor faults which have been detected; don't worry, it's nothing serious, they just need to check some of the signage 😉
Malaga airport already has capacity for a not-too-shabby 37 take-offs and landings per hour. The new runway will increase this figure to a massive 72 take-offs and landings per hour, or 9,500 passengers.
There are only 4 other airports in Spain – Madrid, Barcelona, Palma de Mallorca and Gran Canaria – that have 2 runways, so with the addition, Malaga airport really does join the airport elite 🙂
The addition of this second runway to Malaga airport will hopefully mean more inbound flights full of tourists and visitors coming to stay at Sunset Beach Club 😉