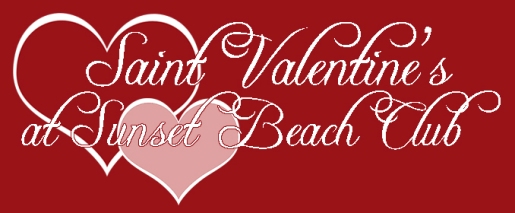 What special gift do you have planned for your loved one on Valentine's Day?
If you're struggling for ideas, we think we might be able to help…
Surprise your partner by celebrating Valentine's Day at Sunset Beach Club. We've got several options for you to choose from: Romantic dinner for two in our Oasis Restaurant (See menu below); Romantic dinner and 1 nights accommodation including buffet breakfast; Romantic dinner, 1 night's accommodation with buffet breakfast and lunch.
Our Valentine's day dinner will be held on Saturday 16th February 2013. The evening will start off with a welcome cocktail (love potion!) at 9:00pm followed by a delicious 4 course meal which you can see in the image below: Continue Reading →