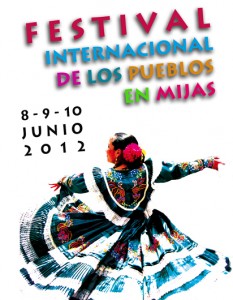 This weekend – form the 8th to the 10th June – the town of Mijas celebrates its traditional 'Festival de losPueblos' (People's Festival).
The town will transform into a large stage with shows, music, dance and street performers. Everyone is invited to this large party which will take up most of the town's streets and squares and serves to show the world the multicultural nature of Mijas' inhabitants.
With stands, performances and workshops from Algeria, Cuba, Brazil, India, Uruguay, Germany, Morocco, Colombia, United States, Bolivia, Mexico, Ukraine, Senegal, Chile, Great Britain, Bulgaria, Vietnam, Argentina, Thailand, Israel, Spain and Mijas, a fun weekend is guaranteed!