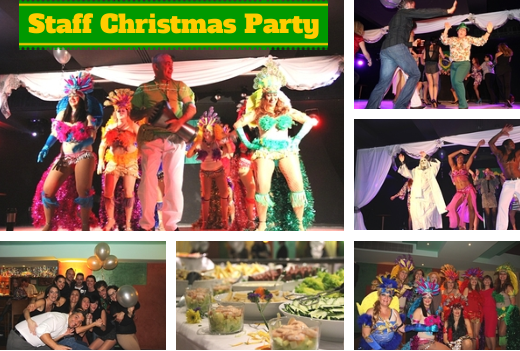 Last Wednesday the 11th December, we celebrated our traditional Staff Christmas Party here at Sunset Beach Club.
This year's theme was "Brazilian Carnival" and as I am sure you can imagine, it made for some interesting fancy dress costumes and stage performances!!!
After a welcome cocktail with drinks and canapés we all sat down to enjoy a delicious buffet dinner which our chefs and kitchen staff had spent most of the day preparing. The meal was superb but the best part of the evening was yet to come…
Just before midnight – and to the sound of Samba drums – four 'beautiful' brazilian dancers took to the stage for a spectacular show with a traditional mix of Samba and impressive Capoeira moves! (See photos below).