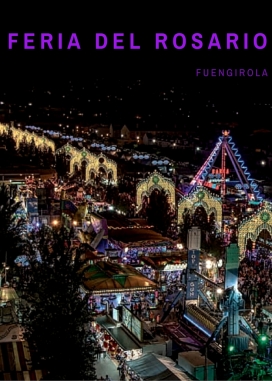 The Fuengirola Fair starts on Tuesday the 6th October. This is one of the most popular festivities in Andalusia and the highlight of the town's entertainment calendar.
From the 6th to the 12th October all who visit Fuengirola are in for a fun and entertaining time! The 'Feria del Rosario' (named after the town's patron saint) is the perfect opportunity to experience a true taste of Spanish culture.
During the day you can visit many of the different 'casetas' where your flamenco dancing skills will be put to the test! Alternatively, you can just sample some of the delicious food and drinks on offer; we recommend you try the typical Andalucian feria drink called a 'rebujito' a refreshing mix of manzanilla (or fino) wine, lemonade and lots of ice.