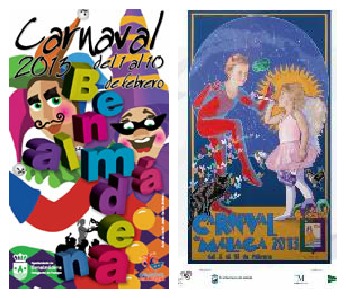 The fun and entertainment of Carnival is about to kick off here on the Costa del Sol.
Carnival season is popular in many of the towns and cities located up and down the coast but in this post, we're going to focus on two cities: Benalmadena (for obvious reasons) and the amazing Málaga Carnival which is probably the most spectacular and colourful of all!
Although we refer to it as 'Carnival Week' it actually goes on for a little longer… 10 days. There are literally hundreds of activities and events taking place during these festivities; below, we've highlighted some of the most popular you'll want to look out for in each of the cities.