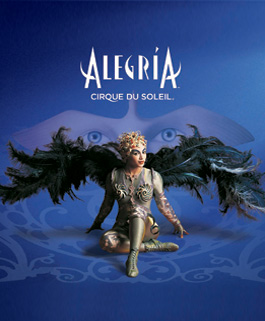 Málaga is set to become the first Spanish city to welcome Cirque du Soleil's new show, "Alegría".
From the 1st to the 4th December, Cirque du Soleil fans – and those who plan to experience their magic for the first time – will be able to watch the exciting new show at the Martin Carpena Sports and Events Hall in Málaga.
The show promises to be every bit as spectacular as previous Cirque du Soleil performances, with a total of 55 artists (because they truly are artists!) made up of 15 different nationalities. The unique mix of athleticism, artistic flair, amazing costumes, spectacular make-up and live music make this a show not to be missed.
The following is a descriptive excerpt taken from the "Alegría" website: