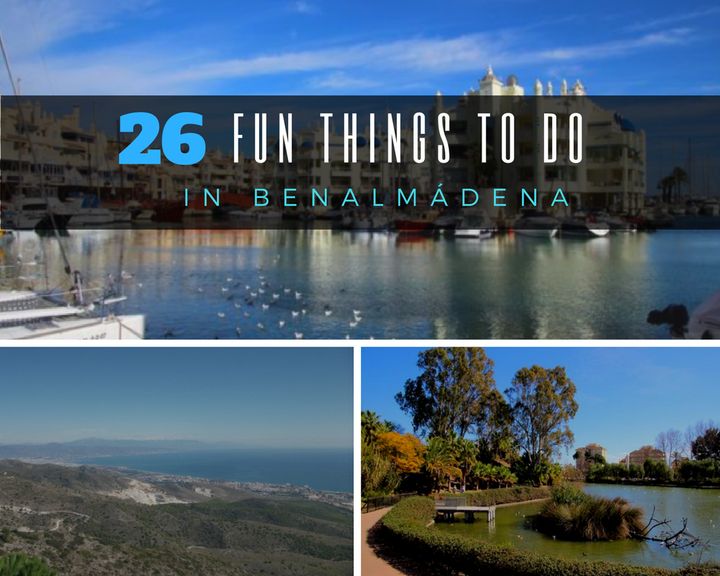 Are you looking for a list of fun things to do the next time you visit Benalmadena?
Well, you've come to the right place. There are loads of things to do and fun attractions to visit when you come to spend your holidays in Benalmadena. We've put together an A to Z list with 26 ideas to get you started…
A – Aqualand
Have a splashing time at the Costa del Sol's biggest water park. The kids will love it…and so will the adults. There are plenty of fun rides to keep the whole family entertained for hours!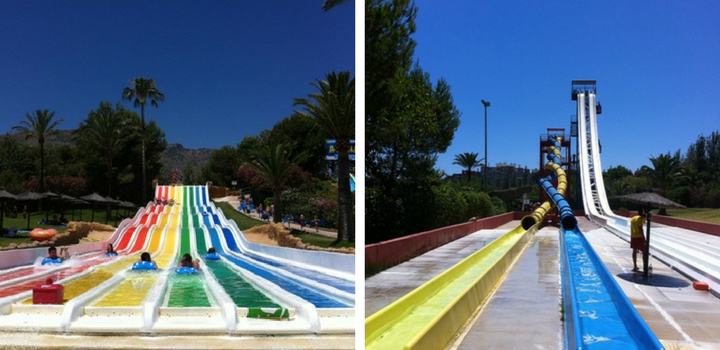 B –Butterfly Park
Visit Europe's largest Butterfly exhibition where you'll be able to see more than 150 species of butterflies. You can read more about the Benalmadena Butterfly Park on our blog.
C – Cable Car Ride to the Top of Benalmadena
If you don't mind heights, this is a definite must! A 15-minute ride to the top of the Calamorro Mountain behind Benalmadena for some of the most amazing views. Make sure you also watch the amazing birds of prey show!
D – Driving Experience
Rent a car for a day and explore the beautiful Andalusian inland villages; just ask the Sunset Beach Club Leisure Desk team for information on the best villages to visit 🙂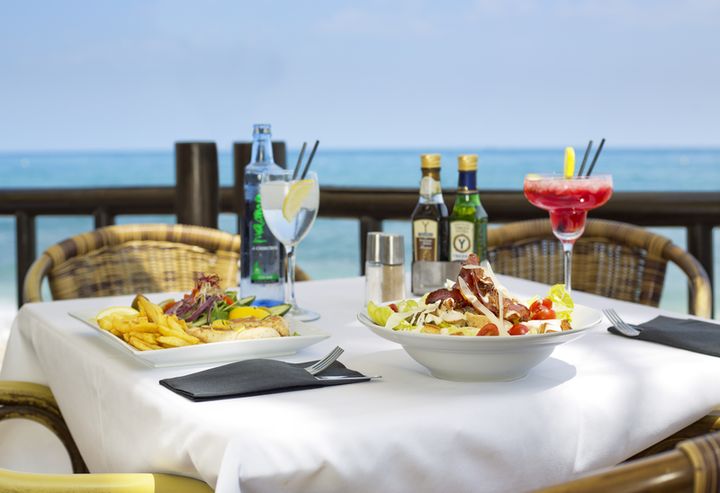 E – Eating Out!
Try some traditional tapas in one of the local bars, a mouth-watering feast of fresh fish at one of the fabulous "chiringuitos"(beach bars), try the Chef specials at the Oasis Restaurant or try the evening BBQ's at our fantastic Luna Beach Club

F – Fitness Sessions
After all that eating out, you'll want to shed some of those unwanted kilos… so head down to Boyd's Gym for a great work out with one of their qualified fitness instructors or join in one of the amazing group classes such as Zumba, yoga or pilates.
G – Golf
Enjoy a relaxing game of golf.! Choose from a wide selection of top-class golf courses; just ask at our Golf & Leisure Desk. They have arranged discounted green fees with many of the local clubs and will help you arrange all you need for a great day of golf.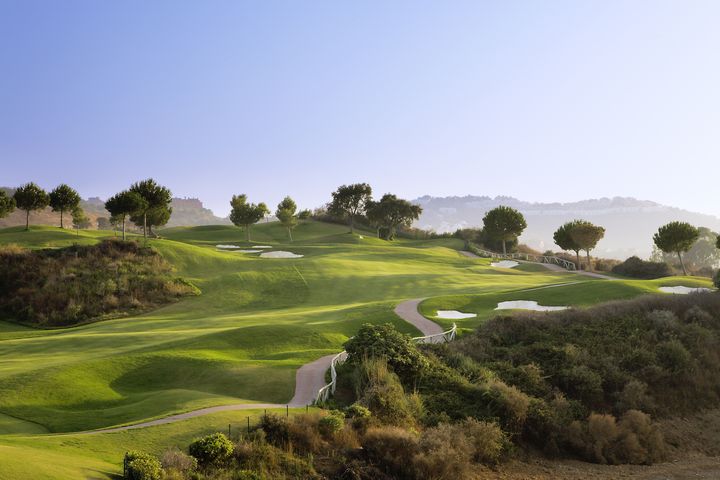 H – Horse Show
The El Ranchito Andalucian Horse Show is a true equestrian ballet with amazing music, spectacular costumes and unbelievable dressage…Not to be missed!
I – Ice Bar
We're lucky enough to have Spain's very 1st Ice Bar in Benalmadena. Head down to Boal's Ice Bar and "Chill Out"(Literally) with a fantastic cocktail in a glass made of ice!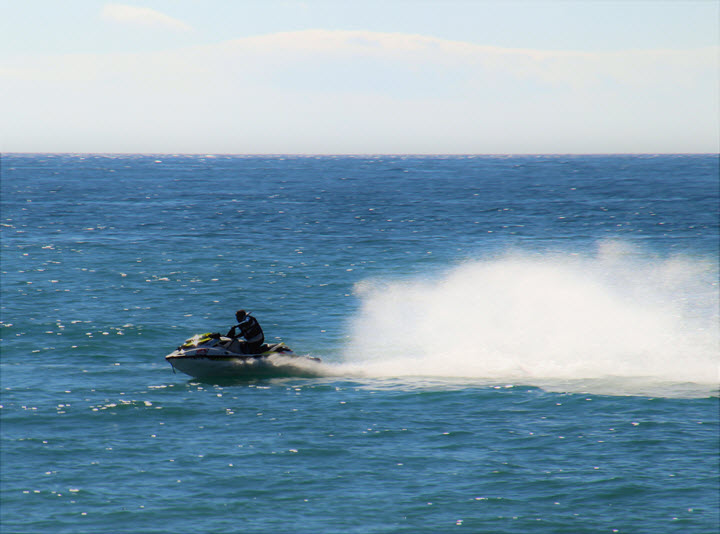 J- Jet Ski Ride
Experience the thrill of skimming over the sea on a high-powered Jet Ski. Rentals are available on the beach next to Sunset Beach Club 🙂
K- Kite –Surfing
For those of you looking for a real adventure and unique experience, we recommend you take a drive down to Tarifa on the Atlantic coast. Approximately 2 hours drive from Benalmadena, Tarifa is the Kite Surf capital of Europe; here you'll be able to have lessons and rent the equipment necessary to experience this exhilarating sport!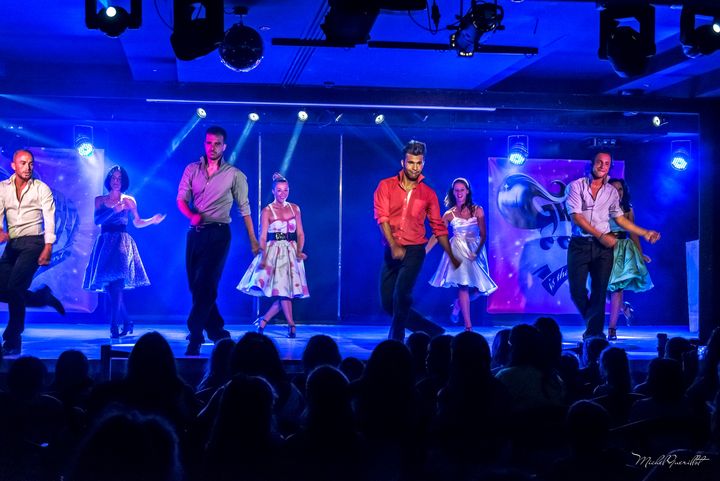 L- Live Music & Shows
At Sunset Beach Club we've got live music in the Oasis Restaurant most evenings throughout the year. During the high season summer months, we also have a whole host of musical shows and live acts in our Moonlight Theatre; the best part is that entrance is free for hotel guests and non-resident guests too 🙂
M- Marina
With an ample selection of restaurants, bars, shops, lots of boats and even an aquarium (Sea Life) the Marina in Benalmadena is the perfect place for a family day out.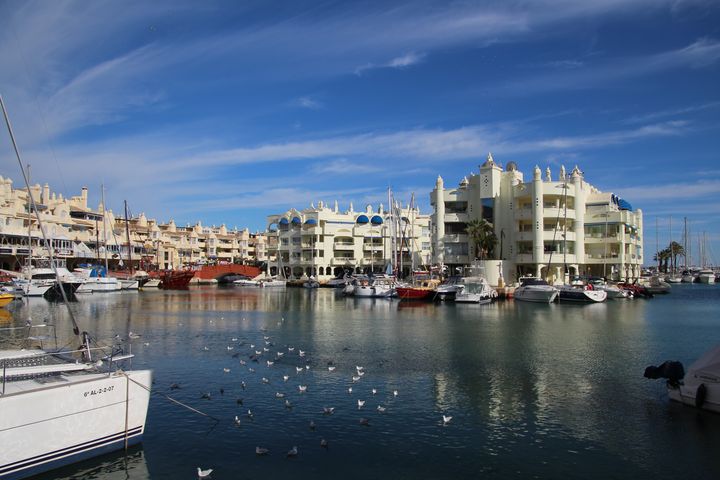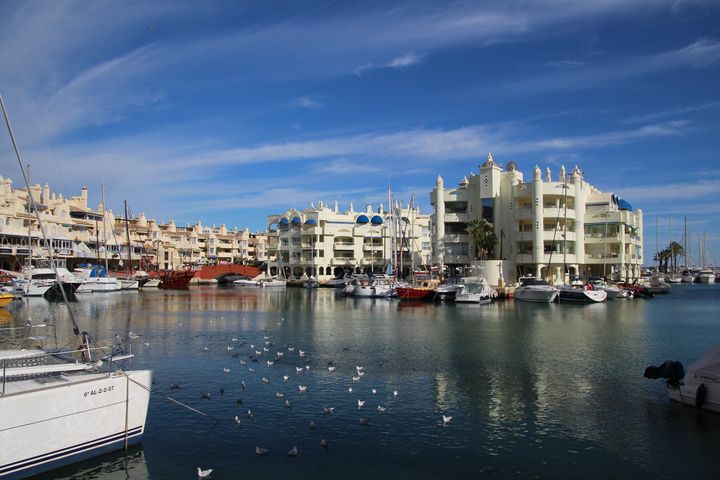 N- Nightlife!
If you enjoy spending a night on the town, there's no better place than Benalmadena. Head over to 24 hour Square or the Marina, two of the most popular nightspots. If you're feeling adventurous, grab a taxi and head down to the world-famous Puerto Banus and mingle with the Marbella jet set.
O – Organised Trips & Excursions
Benalmadena is the perfect base for exploring the beauty of the Costa del Sol and the rest of Andalucia. Our Leisure Desk offers a wide range of excursions and day trips to cities such as Granada, Seville or Cordoba. If you're feeling adventurous, you can even book a trip over to explore the wonders of Tangiers in Morocco!

P-Paloma Park
Paloma Park is located in the centre of Benalmadena Costa; perfect for a leisurely stroll, this impressive park has a large lake, ample garden areas (ideal for a picnic), playgrounds for children and even live animals which roam freely! This is a definite "must see" during your holiday.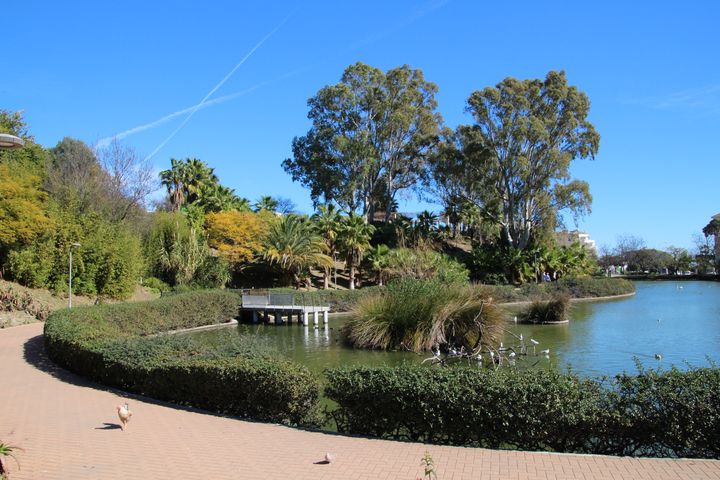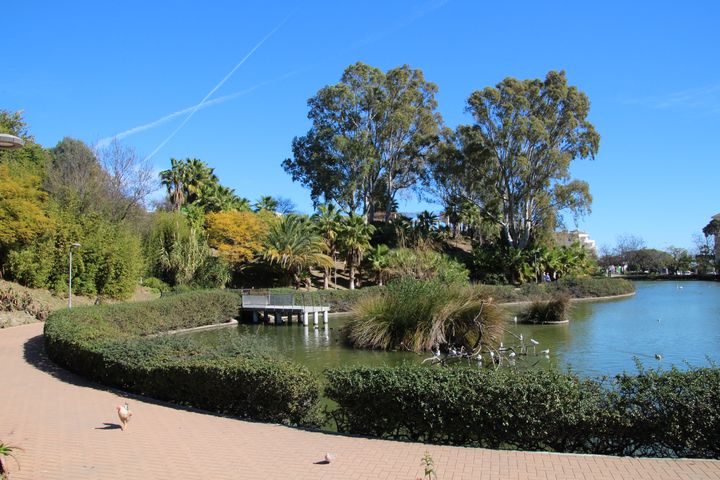 Q- Quality Beaches
Benalmadena has a great choice of beaches to choose from. Four of these beaches were recently awarded Blue Flag status and are therefore regarded as some of the best on the Costa del Sol. For a more secluded and quiet beach, just head down to Torrevigia Beach which is just 2 minutes walk from Sunset Beach Club and home to our Luna Beach Club.
R – Relax & Chill Out
There are plenty of nice 'Chiringuitos' and beach bars in Benalmadena where you can spend a relaxing afternoon… may we suggest you indulge in a refreshing Mojito at  Salitos Beach Bar or Luna Beach Club?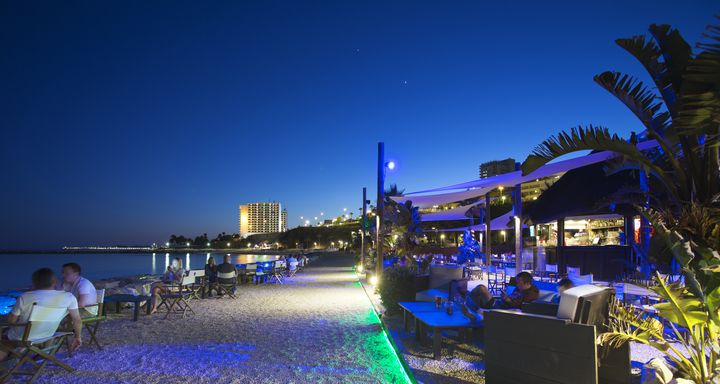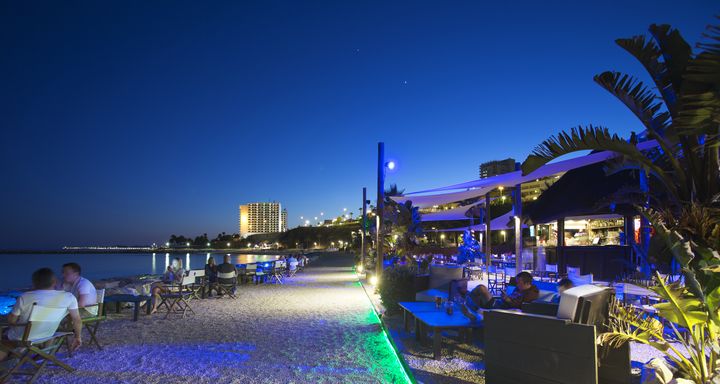 S – Selwo Marina
This is a family favourite… with the live dolphin show, sea lion show, penguin exhibition and lots more, your kids will love you forever!
T – Tivoli World
Another classic attraction in Benalmadena… This amusement park has a whole selection of fun rides for kids and adults alike. With a good selection of restaurants and bars and live entertainment throughout the evening, you're guaranteed a great day out! Make sure you try the Haunted House; it's had rave reviews and judging by some of the faces of the people coming out at the end, it lives up to its name!
U – Underwater Experience (Scuba Diving Anyone?)
Although not the Caribbean, the Costa del Sol is very popular amongst Scuba Divers. We're fortunate enough to have our own PADI Dive Centre at Sunset Beach Club and our guests can choose from a fantastic range of dive packages and interesting dive sites to explore.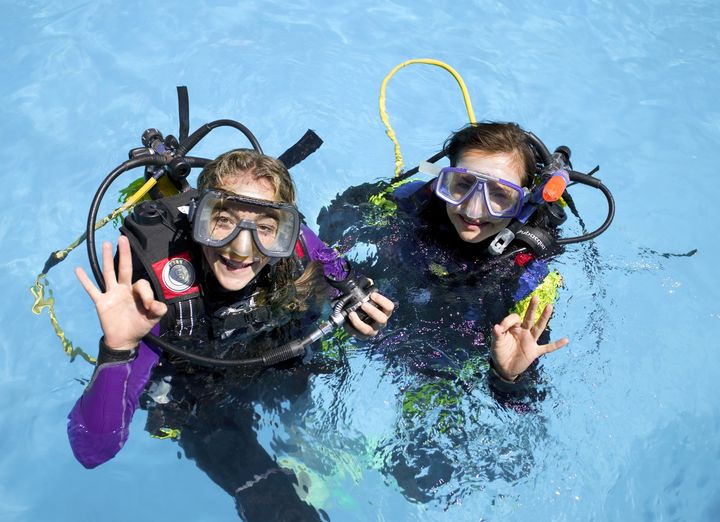 V – Visit a Street Market
We're spoilt for choice when it comes to street markets on the Costa del Sol. From Monday to Sunday, there's always a street market nearby for you to visit; browse the colourful stalls and pick up some fantastic gifts and souvenirs.
W- Walk along the Promenade
Whether you go for an early morning brisk walk as part of your exercise regime or a romantic evening stroll with a loved one, the Benalmadena promenade is the perfect place! You've got plenty of great bars and restaurants along the way to indulge in a cool beer and a typical Spanish tapa – happy days!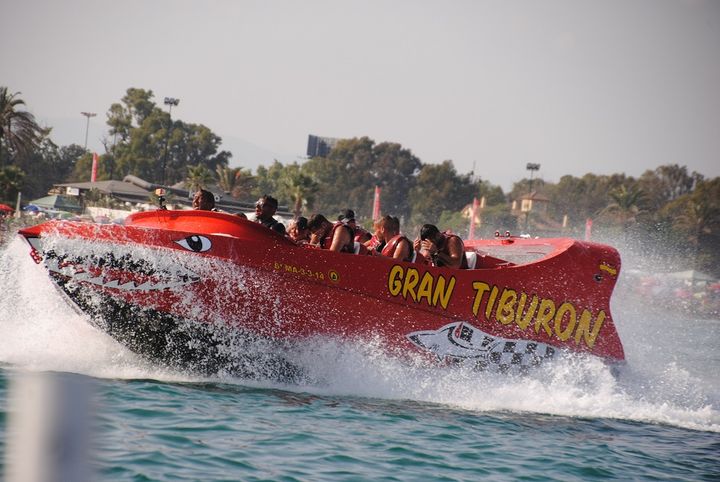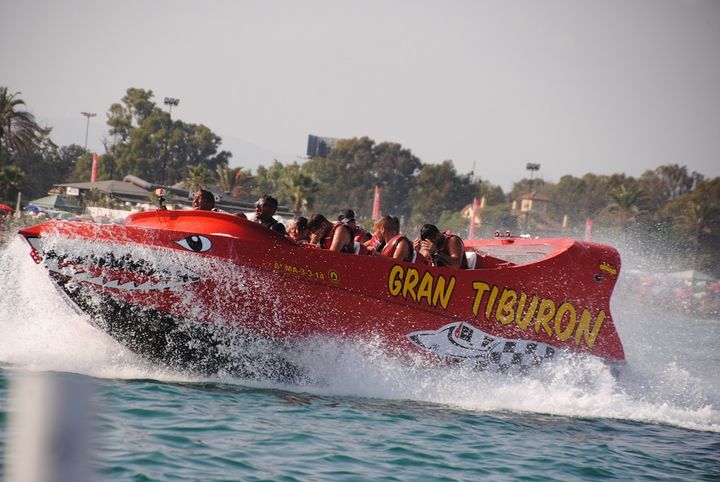 X-Xtreme Power Boat Ride
Jump aboard 'Gran Tiburón' (Great Shark) and hold on for a white-knuckle rollercoaster ride as you skim over the waves; you're in for the ride of your life! If you fancy this just head down to the Marina where she is docked.
Y-Yoga Class
Head down to Boyd's Fitness Centre on the 1st floor of the hotel for a relaxing yoga class. No doubt you'll already be relaxed, after all, you are on holiday; however, a good yoga session will just make you feel that little bit better.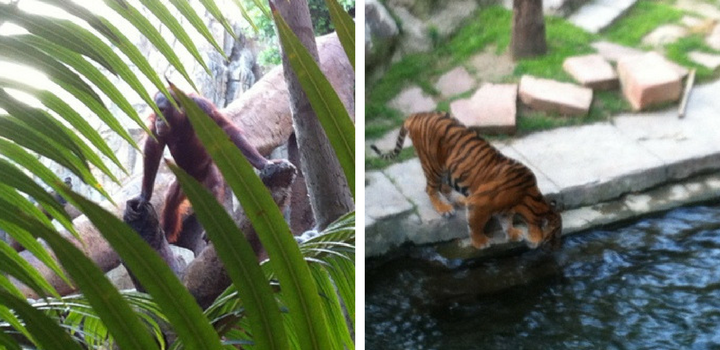 Z- Zoo
Our neighbouring town of Fuengirola has one of the best Zoos in Spain. It's called Bioparc Fuengirola and you'll be able to see all sorts of fascinating animals and creatures: From Silver Back Gorillas to Baby Hippos…
There you have it, our A to Z guide of great things to do on your next Benalmadena holiday! Let us know what you think in the comments below…
And for those of you who prefer to watch a video, here's a video summary of this post!
If you're planning a holiday in Benalmadena, make sure you visit our website at www.sunsetbeachclub.com; we've got some great prices and lots of fabulous facilities for a fun family holiday.